British Cycling president Bob Howden has welcomed the government's new strategy, Sporting Future, as "ambitious about British sport at all levels", but warned that "the real test will come in delivery" and called for the "concerted commitment of all in national and local government" to deliver a successful outcome.
Published by Tracey Crouch, the minister for sport, the strategy firmly anchors public investment in the societal value of sport and physical activity – better physical and mental wellbeing; individual, social and community development; and economic development.
Grassroots investment will be refocused on harder-to-reach groups and Sport England's remit is widened to oversee children's physical activity from the age of five rather than the current 14. A new requirement to ensure the highest standards of governance is created alongside a drive to complement investment with commercial revenues. There is clear recognition that different government departments need to work together to create the right conditions for more people to get active.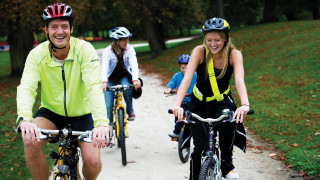 Impact will be measured in a new way, with an Active Lives framework replacing the Active People Survey. Active Lives will measure new forms of activity such as dance, rambling and – crucially – cycling to work.
The ambition to win medals at Olympic and Paralympic Games remains strong, with UK Sport's budget already increased by the Chancellor in last month's Comprehensive Spending Review.
British Cycling president Bob Howden said: "British Cycling broadly welcomes the government's new strategy for sport. Ministers clearly remain ambitious about British sport at all levels from international success, major events, talent, grassroots sport and physical activity and this strategy recognises that the architecture governing bodies provide – skilled volunteers, clubs, members, facilities, institutional knowledge and insight – is worth protecting.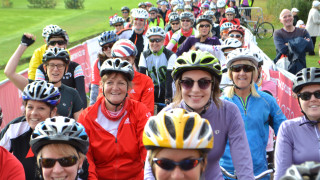 "It's heartening that Ministers are recognising that sport and physical activity offer society more than a set of good statistics – an active and sporty population is healthier, happier and more prosperous than an inactive one. At British Cycling, like at the other national governing bodies, this lies at the heart of what we do and we will work with anyone who is ambitious about delivering that.
"It is right that any organisation in receipt of public money should be required to demonstrate good governance and we look forward to a common process being applied to all who receive funding.
"British Cycling has played a big role in recent years, directly influencing more than 1.7 million people to cycle regularly. Progress has at times been slowed and has even on occasions been prevented by a lack of unanimity across those bodies that could create a better active landscape. We welcome the clear commitment to overcome that.
"This strategy contains a lot that we can work with, but at the moment it sits as a document and there are still some big questions to answer to enable it to transform from a document to a reality – it could still go either way. The real test will come in delivery – only the concerted commitment of all in national and local government, in sport, health, transport, education and in the community, will enable the country to achieve its true potential.
"If commitment falls short and we fail, it willfully consigns our children to lives that are shorter and less happy. That is unacceptable. I am confident we have the tools we need to succeed – if we do we can make Britain the most active and successful sporting nation in the world and ensure that, despite the unprecedented success of the last decade, the best days for British sport still lie ahead."