Coca-Cola and Thames Water have become the latest businesses to lend their support to #ChooseCycling, British Cycling's 10-point plan to transform Britain into a true cycling nation.
The companies join the likes of Orange, Santander, GlaxoSmithKline and National Grid in signing up to the campaign and encouraging their employees and customers to be more active, live healthier lives and make Britain a more pleasant place to live and work.
Severn Trent Water, train operator Abellio, law firm Leigh Day and John Forbes Consulting have also joined the expanding network in recent weeks.
Launched by British Cycling in March of this year, the #ChooseCycling network of businesses aims to promote cycling as an everyday transport option, ensuring that cycling receives adequate and meaningful investment at government level.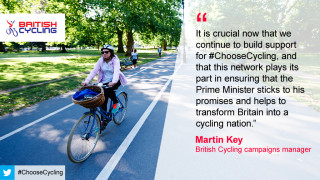 Martin Key, British Cycling's campaigns manager, said: "It is fantastic to see the likes of Coca-Cola, Thames Water, Abellio and Severn Trent Water pledge their support to #ChooseCycling and become the latest influential companies to publicly state their commitment to promoting cycling among their employees and customers.
"Following the formation of the network in March, the companies involved wrote a joint open letter to the leaders of the main British political parties, urging them to form an integrated transport strategy for cycling.
"Responding to this letter, David Cameron pointed to £200m the Conservative party has pledged to invest to make cycling safer. It is crucial now that we continue to build support for #ChooseCycling, and that this network plays its part in ensuring that the Prime Minister sticks to his promises and helps to transform Britain into a cycling nation."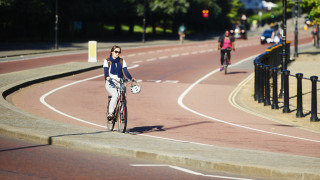 The latest developments mean that the #ChooseCycling network now boasts over 30 member companies, who between them represent around 200,000 employees and have a total of around 46 million customers.
The companies, who all share the belief that an increase in cycling would be good for their workforce, meet to share best practice about promoting cycling among their employees and customers. They also receive support from British Cycling on a range of cycling-related subjects.
Karl Simons, head of safety, Health and Wellbeing, Thames Water, said: "Thames Water operates a fleet of HGVs and promotes cycling as part of an active lifestyle for our staff, so we believe we have a particular duty to improve road safety for all.
"Being part of the #ChooseCycling network will help us deliver safer streets for cycling."