Paddy Sharrock says he cannot wait to make his UCI BMX World Championships debut with the Great Britain Cycling Team just weeks after leaving school.
The 16-year-old British Olympic Junior Academy Programme rider has travelled with the team to Zolder and will race in the junior men's event in Belgium.
"I'm very excited," Sharrock said.
"It was a great accomplishment for myself and a step in the right direction. I'm really looking forward spending time with the team and getting some good results hopefully."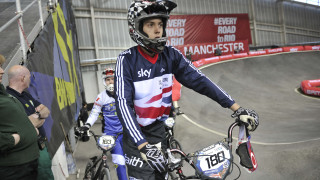 Sharrock has previously competed at the world championships in the challenge categories but this year will be the first time he has gone as part of the Great Britain squad and his first time in the junior age group.
"Mum and Dad were really proud, over the moon - nobody was more proud than myself - they are looking forward to seeing me out there and trying my best, that's all I can do," he said.
Sharrock, from Wigan, is hoping to become a full-time athlete with the Great Britain Cycling Team later this year at their training base at Manchester's National Cycling Centre.
The highly-rated youngster has been described as '"one of the best bike riders this country has ever produced" by 2013 world champion Liam Phillips and hopes to showcase his ability on Friday and Saturday.
He has already competed at the outdoor track in Zolder earlier this season in the UEC European BMX League, taking two second-places.
"I guess like every other athlete they'll want to be at the top but after the results from the first Euro round and the training is going well, I reckon I could be in for top three or at least the finals," Sharrock said.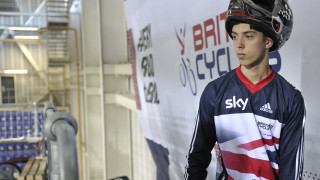 "The racing went well earlier this year, I think it put a bit of a smile on my face.
"I won a lot of laps there and made a few mistakes and learnt from that so going into the worlds I am quite confident with myself and will try and give it my all and hope for the best."
How to follow the racing