Pearl Izumi Sports Tours International's Katie Archibald sees her own teammates as the biggest obstacle in achieving her ambition of becoming British time trial champion in Lincolnshire on Thursday 25 June.
The 21-year-old from Milngavie cites talented training buddies Dame Sarah Storey and Ciara Horne among a list of chief challengers over the 33.6-kilometre course finishing on Lincolnshire's Cadwell Park motor racing circuit.
Despite taking silver a year ago in Monmouthshire behind the now retired Emma Pooley, Archibald is realistic about her chances of going one better than she did in 2014.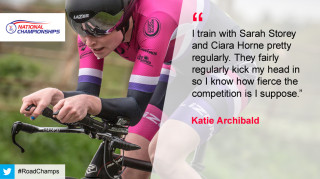 "I train with Sarah Storey and Ciara Horne pretty regularly," said Archibald. "They fairly regularly kick my head in so I know how fierce the competition is I suppose, right up close.
"We race against each other quite often so I know that if I want to win I'll have to pull out something quite special on the day."
Archibald's caution is understandable particularly given the form of Storey, whose recent track exploits have arguably left the multiple Paralympic champion in the shape of her life.
"With the hour training that Sarah has been doing she's got into really good form," said Archibald.
"She found that doing the hour itself was amazing training - got her into fantastic shape."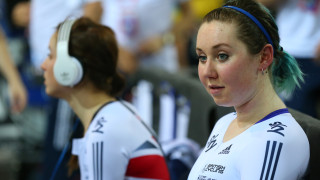 Archibald got the better of Storey a year ago in Wales, where the power climbs and technical nature of the Monmouthshire course suited Archibald's aggressive style, Storey taking bronze.
This time around the Scot admits her talents are less suited to the Lincolnshire parcours.
"It's maybe not the perfect course for me," she admitted.
"It seems like it's technical because it's on the motor racing course but it's not really. There are a few tricky corners and things but it's mainly a lot of brute force."
Brute force however is something that Archibald doesn't lack, ably demonstrated in Renfrewshire in May when she took the Scottish 10-mile time trial title and more recently with her win at the Jupiter London Nocturne.
But the former team pursuit world champion is as modest and frank about her chances as she is complimentary of her teammates.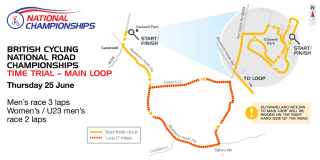 "You can only work with what you've got can't you? For my skill set I'm probably in an alright place going into it for the time trial," said Archibald.
"Maybe the length of the road race might see me struggle a little bit. Hopefully I'll be smart enough to have an easier ride through that."
And looking ahead to Sunday's road championships, Archibald is relishing the chance to ride a race where she and her teammates will be given the freedom to exploit the event's often serendipitous nature.
"We all go in with solo intentions," said Archibald. "It's the one race of the year when we're not necessarily lining up as working for one person.
"We're not going to screw each other over," she clarified. "But we're not turning up and saying 'so and so is going to sacrifice their day for someone else'.
"It should be an interesting day of making decisions as they come."
And when asked to pick a wildcard for both events, Archibald's choice will be clad in the same purple, pink, black and white kit as she will be.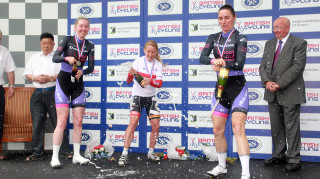 "This is the first year that Ciara Horne is going to be riding," said Archibald. "The last couple she's been ill over nationals but I'm excited to see what she gets up to.
"She's been really unlucky with illness, injury and things. If she's in the right shape she can do some serious damage."
The women's time trial takes place on Thursday 25 June at 1:30pm with the women's road race at 10:05am on Sunday 28 June.
How to follow the racing