For the second weekend in succession, the Great Britain Cycling Team compete at the UCI Para-cycling Road World Cup.
Round two of the series takes place in Yverdon-les-Bains, Switzerland and following a mixture of breakthrough performances, misfortune and miscues at the opening event, coach Paul Dring will be focusing on achieving improvements in select areas.
In Maniago, Italy, hot weather was said to have negatively impacted upon team performance, but hopes are that cooler conditions will prevail this weekend.
A crash and resulting mechanical for Brian Alldis ruled him out of racing, while world champions Lora Turnham and Corrine Hall failed to make the podium in either the time-trial or road race.
Conversely, relative newcomers Hannah Dines, Megan Giglia, Steve Bate and Adam Duggleby claimed six of seven medals for the team, with Karen Darke adding a seventh.
Darke bounced back from a fourth-place finish in the time trial to claim bronze in the road race.
Megan Giglia took bronze in both road and time trial events, while Hannah Dines went one better, with a silver in the timed event.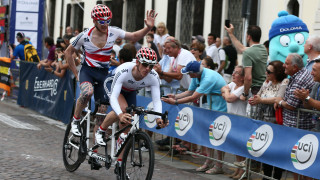 Steve Bate and Adam Duggleby matched that effort with their first ever world cup podium appearances, leaving coach Paul Dring something to be happy with as the team collect points for Olympic qualification.
"Last week was a great opportunity to see where we're at against, basically the best in the world," said Dring.
"Some of our guys really stepped up and performed and some of them know there is a little bit more work required but it has given them an opportunity to see what they need to do.
"The men's tandem performance was great to see. We knew they were capable of that and they really stepped up and produced a couple of fantastic results. To ride the way they did was a positive boost and it has given a real buzz to the whole team.
"We've now got the opportunity to build on those performances in Switzerland. Some people put in solid performances but know they can do better and they've got this platform now to go on next week and I expect them to ride and perform better next week.
"We're fortunate to have these back-to-back races. We've got a week to recover and analyse what we need to do next week to get better performances."
The venue

Based in the Jura-Nord Vaudois district on the shore of Lac de Neuchatel, Yverdon-les-Bains is located in the west of Switzerland, bordering France. Surrounded by mountains, nearby Metabief hosted the 1993 mountain bike world championships.
Time trial

The time trial course runs along the flat south side of the Lac de Neuchatel and is an out and back loop, totalling 14.15 kilometres. Competitors in the and men's and women's H1-5, T1-2, men's C 1-2 and women's C 1-5 complete one lap. Two laps are completed by men's and women's B and men's C 3-5 categories.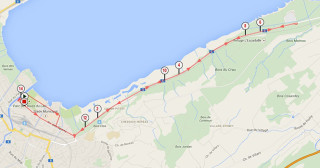 Road race

The road race again takes place south of the Lac but features two climbs. The first is three kilometres and under five percent gradient, while the second is shorter at two kilometres, but steeper at seven percent. Competitors complete between one and six laps.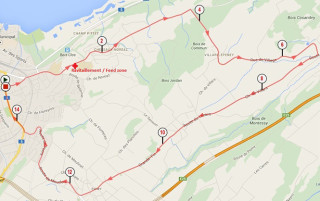 Schedule

Racing takes place from Sunday 14 June to Tuesday 16 June.
How to follow the racing

A report, results and reaction will appear on the British Cycling website.
Updates will appear on Twitter @BritishCycling.