Report: Rebecca Ransom
Images: Luke Webber
UCI Track Cycling World Championships event coverage | Welsh Cycling Performance
---
From Minsk to Majorca, 20 year old Sam Harrison stepped onto the podium at the UCI Track Cycling World Championships almost two weeks ago to collect his silver team pursuit medal and is now back on the Spanish roads with the Great Britain Olympic Academy Programme preparing for the 2013 road season.
Sam Harrison competing at the UCI Track Cycling World Championships, Minsk

"I'm looking forward to getting back on the road and being able to just enjoy my bike riding again!"
Harrison's silver track cycling world championship medal came on the first day of the competition; where six of Great Britain's nine medals were awarded to Welsh cyclists. Great Britain went into the men's team pursuit as defending world and Olympic champions. Harrison joined Olympian's Ed Clancy and Steven Burke, and experienced team pursuit rider Andy Tennant on the world stage; the first major track championship since the London Olympics.
"It's a massive help when you are training day in, day out with the best team pursuit riders in the world. Training at that level, you are constantly comparing yourself to the best, which can only make you better. When you step on to the world stage, you know your performance is going to be there or there abouts. It gives you that confidence you need before the race."
Great Britain qualified second in the team pursuit, with a time of 3:59.784 to face rivals Australia in the title decider. Harrison admits that their ride in the final was not the team's best, where they posted 4:00.967 to Australia's 3:56.751.
"I was pleased with my personal performance within the team, but disappointed not to win. That's why I ride a bike – to win. The coaches analyse the performances afterwards, and I think the qualifiers went really well and I played my role in the team and tried not to make any mistakes. In the final, as a team we were all over the place; it didn't go to plan. But I want to keep building on my experience at the world championships towards the Commonwealth Games next year and beyond."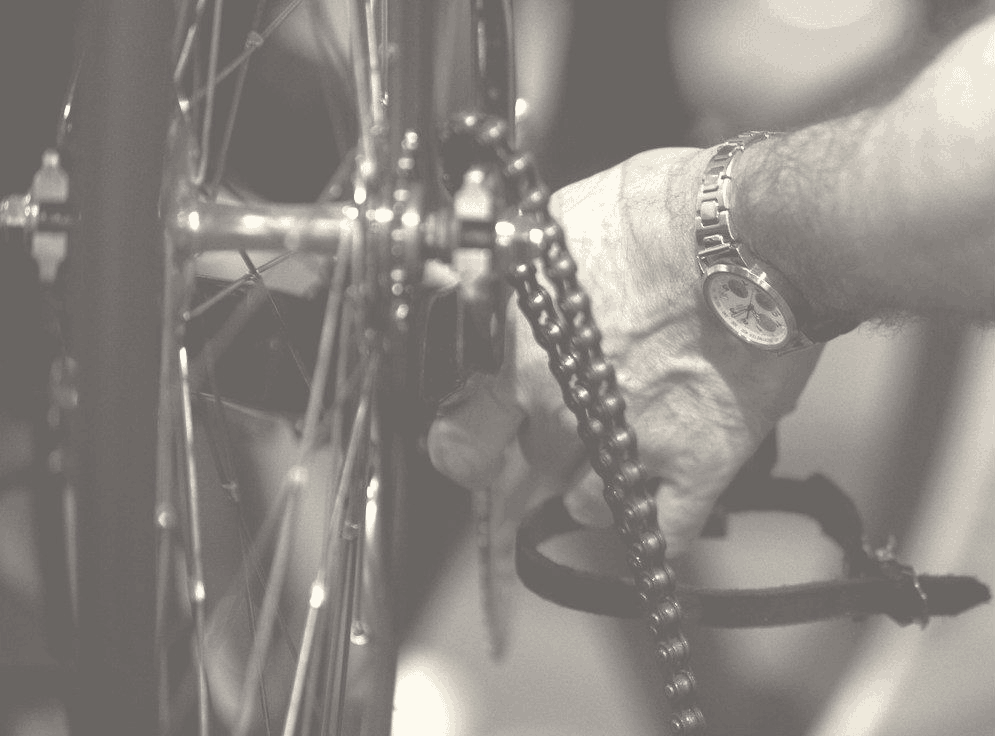 Great Britian collect their silver medal at Minsk 2013
A previous world cup and junior world championship medallist, Harrison has experience in the competition environment and travelled to Delhi in 2010 as an 18 year old junior cyclist as part of Team Wales, finishing fourth in the points race. However, he admits he has a lot more to achieve on both the track and road whilst aiming for medals in Glasgow 2014.
"I think the track will be my main focus at the Commonwealth Games. I went reasonably well in 2010, but this time I want to get a medal in a track event. If I was able I'd like to ride in a supporting role in the road events as well. There are a lot of decent Welsh road riders now, like Geraint Thomas and Luke Rowe, who could be potential medallists. My big goals will be on the track."
Darren Tudor, Head Coach at Welsh Cycling, is hoping Sam Harrison, a product of Cwmcarn Paragon club in South Wales, will be a part of Team Wales again in 2014:
"Sam's performance in the team pursuit was fantastic. He is still quite young, but went into the Great Britain team not as a fourth rider; he was a main engine in the team. He just missed out on a medal in Delhi 2010, but was still a junior. In 2014 there is potential to build and improve on that. Individual Pursuit or the Individual Time Trial could be two of his strongest events where he has the capability to win a medal."
Geraint Thomas, a former team pursuit world champion and a double Olympic gold medallist on the track, has now turned his focus to the road with Team Sky. Sam Harrison could be set to follow a similar path to the Welshman, as Harrison has considered a professional career on the road.
"I've still not achieved my goals on the track, so I won't think about that just yet! In four years' time, if I've won an Olympic medal and a few more world championship medals, it is something I will take into serious consideration. Team pursuit has now become quite specialist in the technique and performance; you have to commit in the winter and not go between road and track. I want to stamp my authority on a place in the team pursuit squad in the years to come, and make a name for myself in the team.
An Olympic medal is my main goal – most people who do Olympic programme sports would be lying if that wasn't their dream! It's just over three years away, but I am looking forward to every world championships and every major competition on the way."
Welsh cyclists are currently riding on a high, with success on the road and at the UCI Track Cycling World Championships. Becky James made history with four medals and became a double world champion, and on her debut at a senior track championship, Elinor Barker claimed her first senior world title in the women's team pursuit.
"Welsh Cycling has a lot of role models at the moment, Geraint Thomas and Luke Rowe both riding professionally for Team Sky and the women like Becky James and Elinor Barker have just become world champions. If you are a young cyclist in Wales you have an abundance of people to look up to now. Combined with the facilities and coaches in Wales and the velodrome in Newport, it's ideal to get where you want to be as a cyclist. Having role models who train on the same roads, and prepare for international championships on your track makes success seem more reachable and achievable."