The suspension of all cycling activity due to the COVID-19 pandemic brought huge disappointment for the cycling community as many long standing races were cancelled. This weekend would have been the Hugh Doran Memorial Road Race, the second round in the Scottish National Alba Series and a firm favourite among Scotlands racers. In the abcence of any road action, we take a look back at the race
The Hugh Dornan is a demanding and undulating course taking in four laps of a circuit around the stunning Rosneath Peninsula and concluding at the top of the fifth ascent of the Whistlefield Hill. At 75 miles and over 5000 ft elevation this is a race for the climbers. The event is open to Elite, 1st, 2nd and 3rd category riders and past winners of the race include Commonwealth Games silver medalist John Archibald and Zeb Kyffin of Ribble Pro Cycling. WIth riders competing for Alba Road Race Series' points the stakes are always high. The overall Series winner is the best performing athlete of the Series, with the winner of each round being presented with a leader's jersey.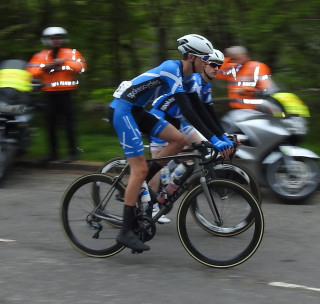 Organised by Lomond Road Cycling Club, the team work hard to put on a professional event for riders, with club members volunteering at sign on, marshalling and driving cars. The race is held in honour of Hugh who was a highly esteemed member of the club.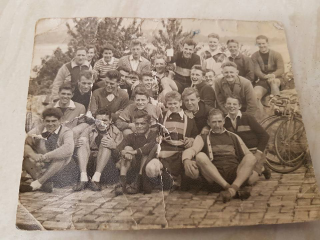 Speaking on the event Stephen Maxwell of Lomond Roads said;
"The Hugh Dornan is respected as part of the club's history and members commit to the team effort which is the foundation of its success. The course is unpredictable and challenging in terms of terrain and the Scottish weather. The riders embrace the demanding, tactical nature of the route, culminating in an arduous uphill test to the finish line. It's unclear if it's this or the legendary post ride feed that keeps riders returning, but they do!"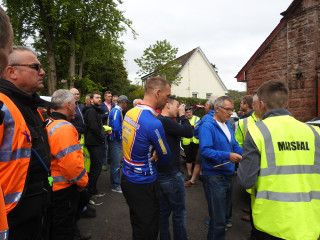 A huge thank you to Lomond Roads Cycling Clubs for their ongoing support.
If you have any questions about Club activity during this time, please see our COVID-19 pages and our Club Resource Hub.