---
We look back over the recent and not so recent achievements of Bradley Wiggins via our photo archive.
2012
TdF: Nearly There! - Stage 17 and Bradley can afford a brief smile as he tops the last mountain of the Tour, with Chris Froome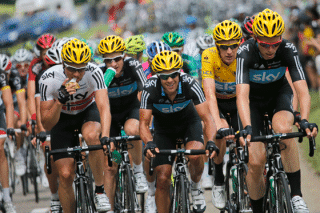 TdF: Minders - Bradley enjoys the company and protection of his team-mates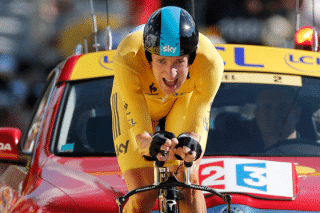 TdF: Winner! - Wiggins takes his first stage win in the event, destroying the opposition in the first time trial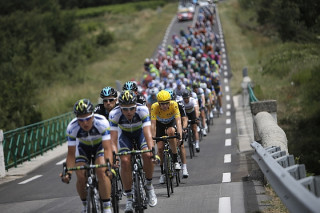 TdF: Front man - Wiggins has been a constant presence at the front of the field throughout the race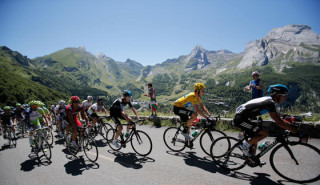 TdF: High Road - Richie Porte leads Bradley and Chris Froome in the mountains

TdF: Yellow helmets denote the meading team in the race as Bradley and Michael Rogers demonstrate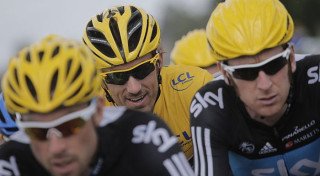 TdF: Behind you! Fabien Cancellara the first custodian of the yellow jersey in the 2012 Tour sits behind Bradley Wiggins who was to take over the leader's mantle soon afterwards

Tour of Romandie - A hug from Dave Brailsford after the decisive final time trial
2011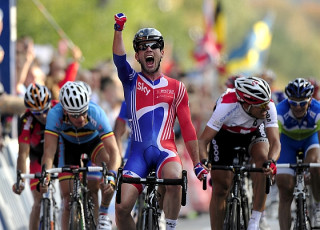 No sign of Bradley, but he played a huge part in Cavendish's 2011 world title win in Copenhagen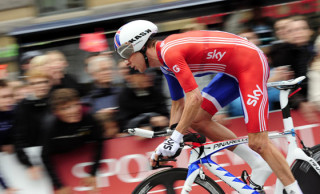 Time Trial style on the way to silver in the Copenhagen worlds

A slightly rueful smile as he finises third in the 2011 Vuelta Espana, just a few weeks after his broken collarbone in the TdF. Chris Froome was second.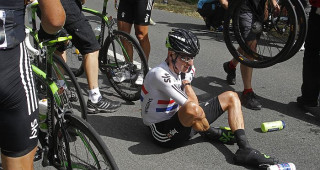 End of a dream......for 12 months at least. A broken collarbone took Bradley out of the 2011 Tour before it had got going.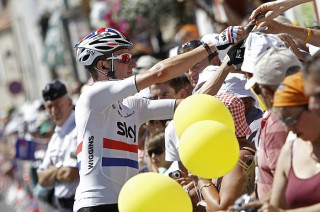 TdF 2011 - Enjoying the fans' attention in his national champion's jersey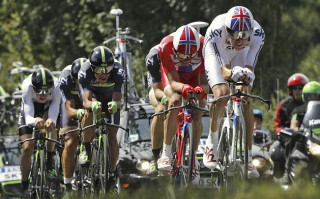 TdF 2011: Brad leads the Sky team in the Team Time Trial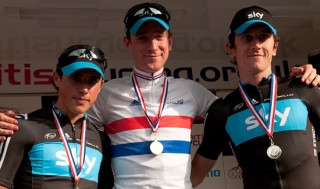 Just Champion - on the podium after winning the national road title at the end of June 2011 - Pete Kennaugh and Geraint Thomas are the other medal winners

Crossing the line to claim his first senior national Road title, Stamfordham, June 2011

Riding with Mark Cavendish at the start of the national championships
At the launch of the 2010 Sky team line-up
2009
This was a breakthrough year for Bradley as a Road rider. In winning the hilly Beaumont Trophy in Northumberland he showed a glimpse of the new leaner, fitter version who was to go on, a couple of weeks later, to start the Tour de France with serious intentions of contesting the General Classification.

Working hard at the 2009 National Road Championships
With Cav' on the start at the 2009 National Road Championships
With Chris Froome at the 2009 National Road Championships
2009 Time Trial Championships
Beaumont Trophy, 2009 - the win that first hinted at what he was about to do at the Tour de France (i.e. finish fourth)
Beaumont Trophy, 2009 - away and alone on the Ryals climb
Beaumont Trophy, 2009 - celebrating
Beaumont Trophy, 2009 - breaking it up on the Ryals climb
2008 and before - the "Track Years"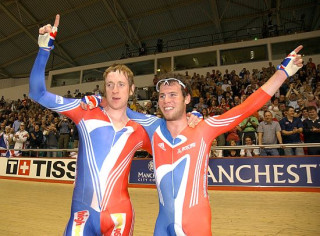 Above and below, celebrating the world madison title with Mark Cavendish, Manchester, 2008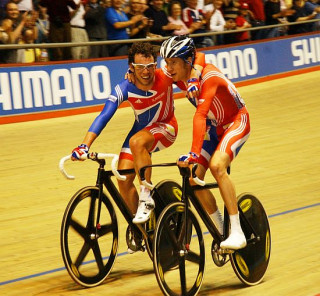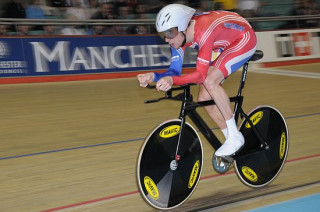 On the way to the world individual pursuit title, Manchester, 2008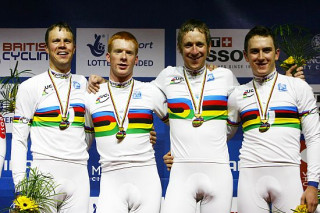 With Paul Manning, Ed Clancy and Geraint thomas after winning the world team pursuit title, Manchester, 2008
Training for the 2004 Olympics at Newport Track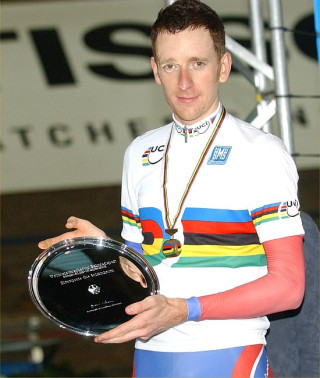 2003 - celebrating a first world individual pursuit title in 2003