After all the rain, the sun shines on the winner, Alex Higham.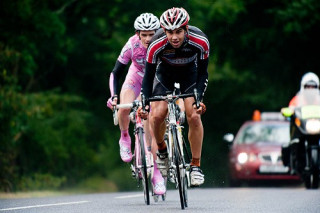 Joe Skipper leads the break.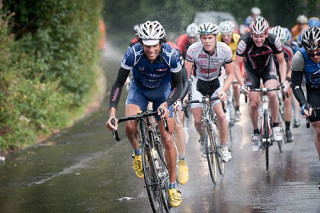 Dave Clarke in familiar pose before a heavy fall and a trip to hospital.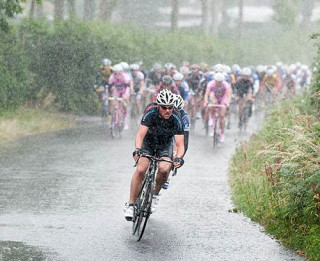 The rain falls out of the sky on the riders in a race where punctures and crashes added to the drama.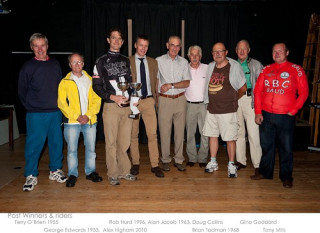 Result
1 Alex Higham WyndyMilla Maxifuel
2 James Stuart Norwood Paragon CC
3 Joe Skipper Team Zappi's
4 David Mclean Frezza - Pasta Montegrappa
5 Dexter Gardias Team Zappi's
6 Andrew Hastings Finchley Racing Team
7 Andy Lyons Orbea - For Goodness Shakes
8 Jack Kirk Team Zappi's
9 Ian Rees Wilier/Bigmaggys.com/Prendas Ciclismo
10 Ashley Holding VC Meudon
11 Paul Crook Beyond Mountainbikes/Rapidracer Products
12 Steve Dring Team Echelon - Spiuk
13 Martin Smith Army Cycling Union
14 Stephen Adams Sigma Sport Specialized Cycling Team
15 Drew Holmes Onelife Cycling Development Squad
16 Will Kemp Onelife Cycling Development Squad
17 Andrew Rivett VC St Raphael
18 Jason Edwards VC Meudon
19 Liam Gentry VC Norwich
20 Graham Hills Southborough & District Whls
21 John Heaton-Armstrong Cycles Dauphin Racing Team
22 Stephen Skuse Kent Cycles Road Club
23 Mark Perry Wilier/Bigmaggys.com/Prendas Ciclismo
24 Simon Henley Team Corley Cycles/Cervelo/Alpha R.C
25 Anthony Moye CC Luton
26 Benjamin Marks
27 Joe Charley Wolverhampton Whls
28 Joe Page Team Echelon - Spiuk
29 Robin Osborne London Dynamo/Prologue
30 David Seager
31 Neil Edwards
32 Philip Murrell Finsbury Park CC
33 Jonathan Lewis Charlotteville CC
34 James Butterworth Team Quest - The Bike Shop
35 Roger Smith Southdowns Bikes Cycling Club
36 Simon Howard South Western RC - Evans Cycles
37 Richard Whitworth A D Cycles RT