Ian Mountain Memorial Road Race
Please take time out to back our "Keep Racing on the Roads" campaign to save Road racing by becoming a fan of our dedicated facebook page
June 6, 2010; by Andy May (www.maysportsimages.com)

Sunday 6th June saw Wakefield Cycling Club promote a road race in memory of former club secretary Ian Mountain. Ian tragically and suddenly passed away last June. He was a founder member of the Wakefield Cycling Club and for the last 20 years was the Club Secretary. Such was Ian's popularity in the sport that the race was well over subscribed with many entries above the maximum permitted of 60 having to be returned and cyclists from many of the surrounding clubs turning out to support the race.


Generous sponsorship was made to the race with Hargreaves Cycles of Dewsbury kindly donating the Ian Mountain Memorial Trophy and Supersys of Dewsbury kindly donating to the generous prize list. Unfortunately the weather forecast was correct and persistent rain greeted the riders at the start line outside Sharlston Miners Welfare Club. A six mile circuit through Sharlston, Normanton bypass and over Pineapple hill was completed ten times for a race distance of 60 miles.

With a large contingent of riders from Wakefield CC keen to put in a good performance, it was actually Richard Moore of Star Bikes RT who made the first move on the very first lap. He was quickly joined by Wakefield CC's Richard Siddle, Giles Pidcock of Epic Cycles RC and Ivan Boyes of Huddersfield Star Wheelers. This looked like a promising move for a short time, but the peloton soon reeled them back in.

However the attacks were coming thick and fast and seven riders, Wakefield CC's Phil Valentine, Lee Allen of RVO Racing, Andrew Mitchell of Ellis Briggs RT, Chris Thompson of VS Cycles, Dan Shoreman of Yorkshire Velo, Nathan Wilson of Cottingham Couriers RT and Giles Pidcock (who had been involved in the first break) got away and began to build a decent sized gap.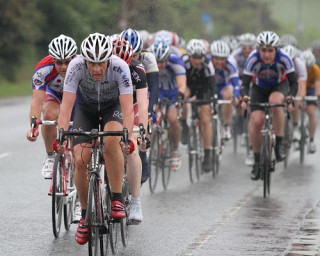 By the next lap, seven riders had become six, as unfortunately Wakefield CC's Phil Valentine suffered a puncture and was forced to withdraw. With the rain continuing to fall, the chase group really began to dig in and two laps from home caught the six lead riders. As had been the story of the race, the attacks continued and by the time the riders came around for the bell two men who had timed their move to perfection had jumped the field and were away and clear. Jack Cutsford of Star Bikes RT and Daniel Storey of Sheffrec CC, neither of whom had been involved in the early moves, had saved their energy and worked well together as they rode away from the field with Daniel Storey taking a comfortable victory in the final sprint.


After the race, Ian's wife, Rae, made the following emotional address; "My husband Ian Mountain was one of the founder members of Wakefield Cycling Club. The backbone of the club. Myself, Ian his son and family and friends (which are many) have missed him so much over the past year after his sudden death riding a club run with his mates. Doing what he always loved best, riding his bike. I want to thank our friends for helping me out this year and thanks to Eddie Vokes of Hargreaves Cycles for donating the Wakefield Cycling Club Ian Mountain Memorial Trophy, to Ashley Brown of BBM Wellness for sponsoring the primes and also Andrew Lowrie for organising this event. Thanks to all of you and hope you will always remember Ian as the good friend he always was. Thanks to club members for helping out today."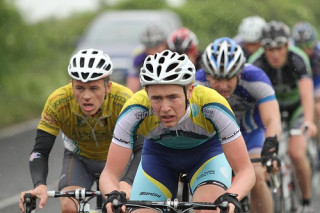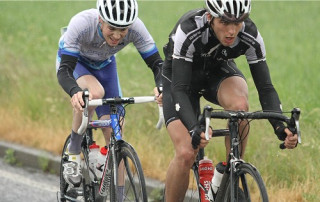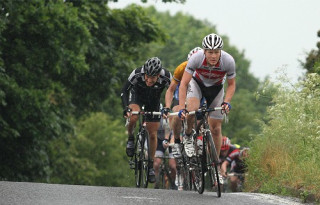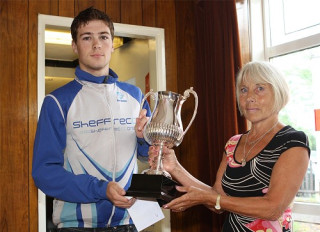 RESULTS.
1. Daniel Storey of Sheffrec CC
2. Jack Cutsford of Star Bikes RT
3. Richard Moore of Star Bikes RT
4.Giles Pidcock of Epic Cycles RC
5. Sean Smith of Halifax Imperial Wheelers
6. Nathan Wilson of Cottingham Couriers RT
7. Paul Bell of Peak Road Club
8. Lee Allen of RVO Racing
9. Elliott Teal of Crosstrax RT
10. Andrew Mitchell of Ellis Briggs RT