Follow britishcycling.org.uk on
Photo Report: 2010 Tour of the Reservoir
Sunday 28 March 2010 | Report & Images: Andrew Kennedy
Andrew Kennedy watched the race for us from the back of a motorbike - here's his photo report capturing some of the key moments from the day's action.
Left to right Marcin Bialobocki (Willier), Simon Richardson (Sigma Sport Specialized), Peter Williams (Motorpoint Marshalls Pasta), Ian Wilkinson (Endura Racing) and Jack Bauer (Endura Racing) form part of the early break.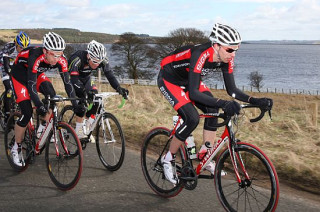 Wouter Sybrandy (Sigma Sport Specialized) was the perfect team mate for eventual winner Simon Richardson, sheltering him from the savage wind on the south shore of Derwent Reservoir.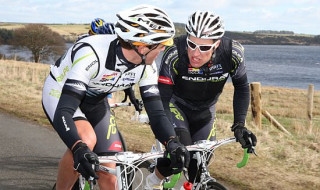 Jack Bauer and Ian Wilkinson (Endura Racing) discuss team tactics as the front group stretch out their lead.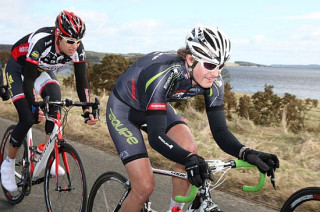 20 year old Ilkley rider Scott Thwaites (Endura Racing) was in the thick of the action making the break and working hard for team mates Wilkinson and Bauer.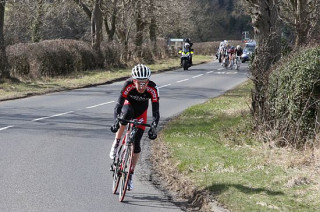 On the final lap Richardson attacked over the dam wall and quickly gained 15 seconds lead.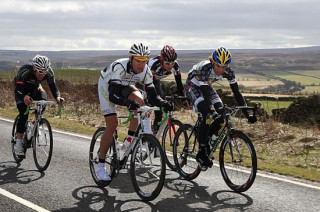 The Sigma Sport rider created a problem for the small chasing group who were slow to react. Swedish rider Nicholas Gustavsson (Team Sprocket ProCycling) took up the chase helped by Endura duo Bauer and Wilkinson and Marcin Bialoblocki. Thwaites, Sybrandy and Peter Williams were left isolated a further 20 seconds back.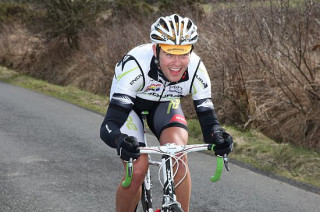 New Zealand road champion Jack Bauer (Endura Racing) launched a solo bid to bridge to Richardson. This classy rider had a lot of wins in Belgium last season but the Northumbrian wind killed any hope he had of success today.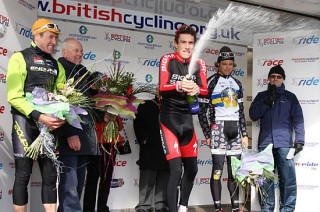 Simon Richardson celebrates his 1st Premier Calendar win in the customary fashion.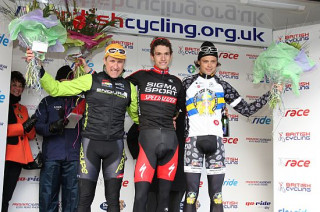 Podium top three. Left to right. Wilkinson, Richardson and Gustavsson.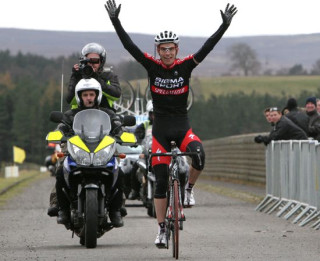 Simon Richardson (Sigma Sport Specialized) wins the 2010 Tour of the Reservoir.