The full routes for the 2018 Tour de Yorkshire and Asda Women's Tour de Yorkshire have been unveiled at the Piece Hall in Halifax.
Starting on the 3 May, stage one of the Tour de Yorkshire will start in Beverley and finish in Doncaster, stage two takes riders from Barnsley to Ilkley, stage three form Richmond to Scarborough with the final stage starting in Halifax and finishing in Leeds.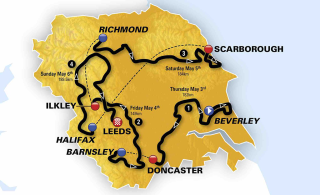 The Asda Women's Tour de Yorkshire also starts on the 3 May and runs for two days, with riders racing on the last 132km and 121.5km respectively of the men's stages which commence later each day.
The fourth edition of the race has been expanded from three to four stages and will take place between 3-6 May 2018 with the women's race doubling in size from one to two days.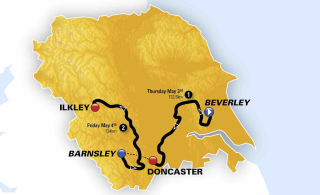 Sir Gary Verity said: "It was a proud moment unveiling the full route today. We've worked hard to design a dramatic and varied parcours which takes in some of our county's most spectacular terrain. I'm sure the world's best riders will relish the challenge it poses and we'll be treated to a tremendous fourth edition.
"Last year's race attracted 2.2 million spectators and generated £64 million for the local economy, and now that is has been extended from three to four days, the 2018 Tour de Yorkshire promises to be the biggest and best one yet."
British Cycling chief executive Julie Harrington said: "Next year's Tour de Yorkshire is shaping up to be the best yet and British Cycling is proud to support Welcome to Yorkshire and ASO as they seek to inspire people across the region to get active by getting on their bikes. Britain's appetite for seeing world-class cycle sport has never been healthier and the people of Yorkshire can make a strong claim to be among the country's biggest bike lovers."
Christian Prudhomme said: "Gary and his team have done a fantastic job and I am excited by what next year's route has in store. I enjoy coming to Yorkshire and the county always puts on a tremendous show.
"Seeing the race finish on The Headrow in Leeds will be particularly special and bring back a lot of happy memories from when the Tour de France started there in 2014. I still regard that as one of our grandest Grand Départs and I'm sure we'll be in for another memorable day. The way Yorkshire supports cycling is incredible I look forward to seeing more bikes, banners and bunting in 2018."
Stage-by-stage maps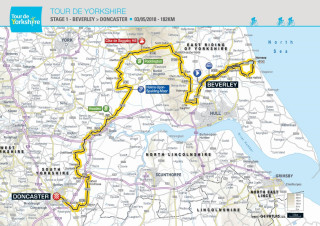 Stage two: Barnsley to Ilkley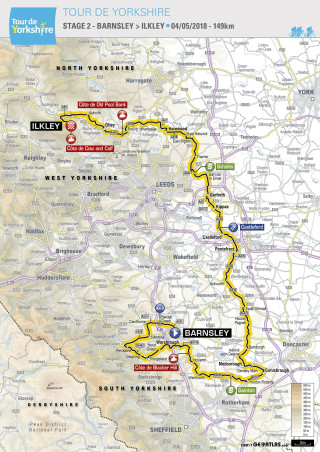 Stage three: Richmond to Scarborough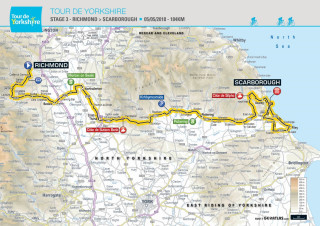 Stage four: Halfiax to Leeds