The route for the inaugural Tour de Yorkshire has been announced with the 2015 race to start in Bridlington and finish in Leeds.
The three-day stage race, a direct legacy of last year's Yorkshire Grand Depart of the Tour de France, takes place from 1-3 May and will be shown live on television.
Stage one starts in the seaside town of Bridlington and covers 174 kilometres before finishing further up the coast in Scarborough, featuring the 1.5-kilometre climb out of Robin Hood's Bay which has an average gradient of 10.3%.
Stage two, also 174 kilometres, begins in Selby and ends in York with a women's circuit event also taking place in York.
The final stage on Sunday 3 May travels from Wakefield to Leeds and takes in Cragg Vale and the cobbled streets of Haworth.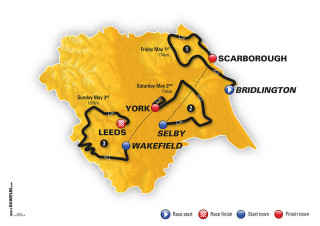 The race is organised by Welcome to Yorkshire and Amaury Sports Organisation (ASO), organiser of the Tour de France, with support from British Cycling and local authorities throughout the county.
Christian Prudhomme, director of the Tour de France at ASO, said: "After the grandest of Grand Departs of the Tour de France, we were keen to return to Yorkshire.
"With its stunning landscapes, iconic cities and tough climbs, Yorkshire offers all the ingredients needed for a great cycling race. The welcome we received in Yorkshire in July 2014 was simply spectacular and I am very much looking forward to returning there in May for the Tour de Yorkshire."
A sportive, The Tour de Yorkshire Ride, has also been confirmed and will take place on the morning of the final stage.
Gary Verity, chief executive of Welcome to Yorkshire, said: "Before the Grand Depart had even finished people all across Yorkshire were asking when we can have more cycling!
"The Tour de Yorkshire will bring back many of the world's top cycling teams and there will be an opportunity for ordinary people to ride the same roads on the same day in the sportive.
"And this is a free event to watch so there is an opportunity for everyone in the county to be part of Tour de Yorkshire in one way or another."
Plans are for The Tour de Yorkshire to be an annual event on the cycling calendar.
Tour de Yorkshire stages
Friday 1 May - stage 1: Bridlington - Scarborough, 174 kilometres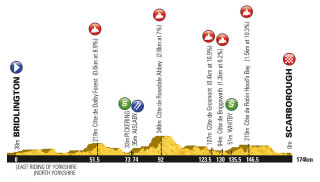 Saturday 2 May - stage 2: Selby - York, 174 kilometres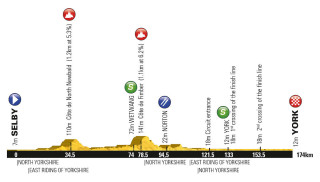 Sunday 3 May - stage 3: Wakefield - Leeds, 167 kilometres