British Cycling was pleased to support the launch of Evolve this month, a new cycling club in Harrow and Watford aiming to break down barriers and support more Muslim women to discover the joys of cycling. The club's launch is the culmination of months of collaboration and discussions between British Cycling and the group, and it is hoped that the its success will inspire others across the country in the years ahead.
The first discussions between British Cycling and the group took place earlier this year, when Breeze Champions Iffat Tejani and Aliya Merali of Stanmore Jafferys Cycling at the Husaini Islamic Centre in Stanmore asked for support to deliver two sportives, which went on to raise over £100,000 for WF Aid.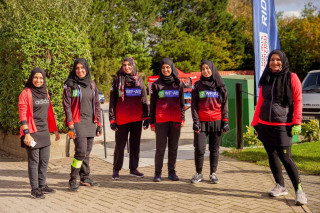 British Cycling's team in the region supported the delivery of the events, and following its success further discussions accelerated plans for the new club, which will be dedicated to making cycling more accessible for women through learn-to-ride and coaching opportunities and developing a pathway for children to go from riding to racing. British Cycling will also provide ongoing support to help the club access appropriate funding streams, and ensure that the sportive returns bigger and better in 2021.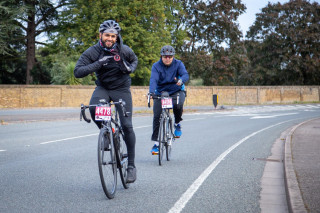 Speaking to British Cycling, Iffat said: "Cycling wasn't something that women 'should do' when I was younger, so I never learned to ride a bike when I was growing up. Slowly but surely attitudes are changing and its inspiring to see Muslim women wanting to become Breeze champions, cycling coaches, bike mechanics and hopefully one day soon we will see a Muslim girl with hijab on the podium."
And Aliya adds:"If other ladies were to see me on my bike in my hijab, it will hopefully inspire other women to join our group. I want to help women enjoy cycling as much as I do."
Research from Sport England shows only 10% of female cyclists are from minority ethnic backgrounds, with additional cultural barriers preventing more women of Muslim faith from cycling. In November of this year British Cycling announced plans for a new, long-term project to tackle the diversity gap within the sport, with a particular focus on increasing black and minority ethnic representation in the racing community, volunteer network, recreation programmes and the organisation's own workforce.
The organisation will publish its comprehensive diversity and inclusion framework shortly, following work with diversity and inclusion consultants from Inclusive Employers, and progress against the framework will be overseen by an external, independent Diversity and Inclusion Advisory Group.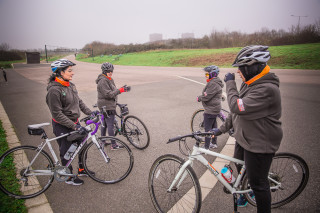 British Cycling's Cycling Delivery Manager, Colin Walker, said: "It's been a pleasure to work with Iffat and Aliya over recent months and their commitment to getting more women on bikes has been a real inspiration for our team. We're incredibly proud to have played our part in developing both the sportive and now the club, and I'm sure that it will only go from strength to strength in the years ahead."