Women from all walks of life are being invited to take on the challenge of breaking a Guinness World Record as part of British Cycling's Breeze project next month.
Breeze, the largest programme in Britain designed specifically to get more women cycling, will welcome 120 women to the National Cycling Centre in Manchester, in order to attempt to break the Guinness World Record for the most mechanical energy generated in one hour on static bikes.
All participants will pedal for 15 minutes on one of 40 static bikes, all under the gaze of an official, independent adjudicator.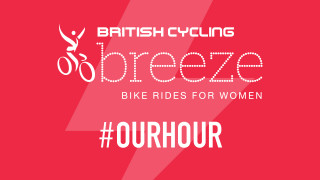 The event will take place on Sunday 2 August as part of the Sky Ride Manchester celebrations, and female cyclists from across the country are invited to take part. Participants must be 18 or over, must be able to get to Manchester and be comfortable pedalling constantly for 15 minutes.
To register your interest, email breeze@britishcycling.org.uk with your name, address, phone number and t-shirt size. There will also be opportunities for family, friends and supporters to witness the record attempt.
The Breeze project is led by women for women and has helped thousands of women feel confident and comfortable on their bikes.
There are around 200 volunteer-led Breeze Rides for women every week and the events form part of British Cycling's overall women's strategy, which is well on the way to achieving its ambitious goal to get one million more women cycling by 2020.
Two years into the programme it has been announced that 254,000 more women are already cycling regularly on Britain's roads.