British Cycling is delighted to confirm that the 2019 HSBC UK | National Circuit Championships will be hosted in Rochester, while a dedicated women's circuit series will also be introduced to the calendar for the first time ever.
The historic Medway town will see both the men's and women's national champions crowned on Sunday, July 21, with the full race route to be confirmed in due course.
Jonathan Rigby, British Cycling's Commercial Director, said:
"We're thrilled to award the 2019 HSBC UK | National Circuit Championships to Rochester in Medway. The area is steeped in history, and will provide a wonderfully picturesque backdrop to what will be some fantastic racing.
"The championships are one of the highlights of the road racing calendar, and always prove a huge draw for spectators. Rochester will be no exception, and we look forward to working alongside Medway Council to deliver another truly memorable championships."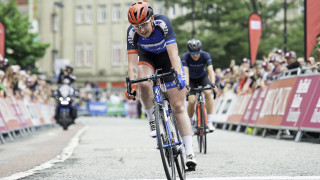 Medway Council Leader, Councillor Alan Jarrett, added:
"We are delighted that British Cycling has awarded Medway the honour of hosting the 2019 HSBC UK | National Circuit Championships. The historic town of Rochester has the most incredible sights, from a Norman castle, ancient cathedral, river esplanade and a beautiful Victorian cobbled High Street enjoyed by Charles Dickens and now, millions of visitors each year. Rochester will provide a spectacular and an exhilarating course for both the men's and women's races.
"Medway has a strong link to cycling, having previously hosted a stage of the Tour de France in 2007. We have invested in providing more than 70 miles of on and off-road cycling routes and have recently opened a new BMX pump track for riders of all abilities to enjoy. We also organise guided cycling groups to encourage people to explore Medway's green spaces and stay active. Medway has a strong cycling community with many local clubs, and I am looking forward to seeing and hearing the crowds cheer in Rochester in July 2019 in support of Britain's top national cyclists."
Last year's championships, held in Stockton-on-Tees, saw the women's race won in commanding fashion by Anna Henderson, while Matt Gibson won a sprint finish to take the men's crown. Previous national circuit champions include Katie Archibald, Tom Pidcock, Joanna Rowsell Shand and Lizzie Deignan.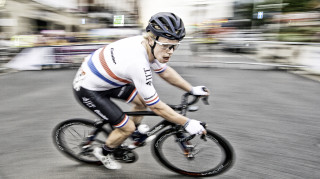 British Cycling has also confirmed the dates of the 2019 HSBC UK | National Circuit Series, which for the first time will see a standalone collection of races for men and women, with both series seeing the best British riders compete across a number of rounds for individual and team honours.
The women's series will begin in Bristol on June 16, before moving on to Otley, which will also signal the start of the men's series. The women's series concludes in Barnsley (July 19) and the men's in Sheffield (July 24).
Full dates for the HSBC UK | National Circuit Series and National Circuit Championships:
Women's:
Round 1: Bristol – Sunday 16 June, 2019
Round 2: Otley Grand Prix – Wednesday 3 July, 2019
Round 3: Barnsley Town Centre Races – Friday 19 July, 2019
Men's:
Round 1: Otley Grand Prix – Wednesday 3 July, 2019
Round 2: The Wales Open Criterium – Friday 5 July, 2019
Round 3: Newcastle – Wednesday 10 July, 2019
Round 4: Colne Grand Prix – Tuesday 16 July, 2019
Round 5: Barnsley Town Centre Races – Friday 19 July, 2019
Round 6: Sheffield Grand Prix – Wednesday 24 July, 2019
HSBC UK | National Circuit Championships (men's and women's):
Rochester – Sunday 21 July, 2019