2012 British XC Series Announced

British XC Series Reports 2011: | | | |

British XC Series Reports 2009: | | | |
---
British Cycling is pleased to announce the venues and dates for mountain biking's 2012 British Cross Country Series and British Championships, which will precede the London Olympic Games.

The 2012 National Series will be co-ordinated by British Cycling in partnership with various regional organisers. This is a different approach to recent years after current series co-ordinator Martyn Salt was unable to take up the option for 2012 due to his commitments to the London Olympics Mountain Bike programme.
"We invited organisers to apply to promote either the full series or individual events", explained British Cycling's Cycle Sport and Membership Director Jonny Clay, "but a centrally co-ordinated series combined with the existing expertise of local organisers emerged as the favoured formula. British Cycling will manage central entries and work with each organiser to develop a common approach. We are committed to supporting the British Cross Country Series and the level of support will be no less than in 2011."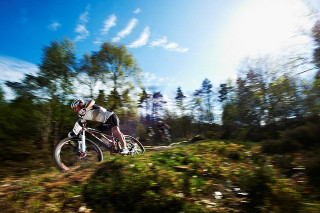 The 2012 Series will again comprise five rounds starting at Sherwood Pines, a race which has sold out for the last two years. Dalby Forest, host of two rounds of the UCI Mountain Bike World Cup is the second event, with round three in May returning to Eastridge Forest in Shropshire, in partnership with Midlands XC. Round four in June is hosted by Scottish XC at the spectacular Kirroughtree, part of the Galloway Forest Park. The series finale has been brought forward to July and will be staged by the Mud, Sweat and Gears team at Langdon Hills in Essex.
The format for the series weekends will be unchanged, with practice on Saturday and racing Sunday. Further details will be available on the British Cycling web site shortly. On-line entry will open in early December once age and ability categories have been updated for 2012.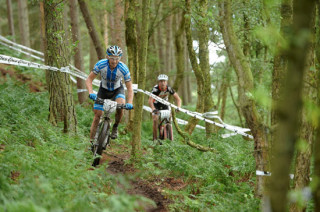 The 2012 British Championships follow the conclusion of the Series and will be run by Southern XC at Wasing in Berkshire, which has hosted two British Cross Country Series events in the past two years.
2012 British Cross Country Series
Sunday 25 March Sherwood Pines, Nottinghamshire
Sunday 22 April Dalby Forest, North Yorkshire
Sunday 27 May Eastridge, Shropshire
Sunday 17 June Kirroughtree, Dumfries and Galloway
Sunday 15 July Langdon Hills, Essex
2012 British Cross Country Championships
Sunday 22 July Wasing, Berkshire