| | | | | | | | |
| --- | --- | --- | --- | --- | --- | --- | --- |
| | Follow britishcycling.org.uk on | | | | | | |

Road To 2012
UCI Mountain Bike World Cup XCO
Round 4 Mont Sainte Anne, Canada

Posted July 3 2011
Words And Photography By Luke Webber
Homepage: Road To 2012 | British Cycling's Performance Programs Explained
Team GB Mountain Bike Roster | Join Team GB
Mountain Biking: Olympic Qualification Explained | UCI National Rankings
UCI Mountain Bike World Cup Round 4 Results:
Elite Men | Elite Women | Under-23 Men | Under 23 Women | Junior Men | Junior Women

British Cycling's Olympic Mountain Bike Performance Programme continued its pathway to qualification for the 2012 Olympic Games at round four of the UCI Mountain Bike World Cup in Canada.
Completing year one of the qualification process on course to qualify one male and one female athlete to the Games, year two of qualification is now underway.
A team of four riders, including Liam Killeen, Annie Last, Dave Fletcher and Kenta Gallagher headed by Programme Manager Phil Dixon, recorded their fourth set of international results as the season moved beyond its halfway marker.
ELITE MEN
Olympic Podium Programme rider Liam Killeen finished 31st, having recorded results of 27th, 30th and 16th in the opening three rounds of 2011.
ELITE WOMEN
Annie Last continued her year of Elite racing - despite still being eligable for under-23 competition - with a 26th place finish - her World Cup season so far including results of 20th, 14th and 39th.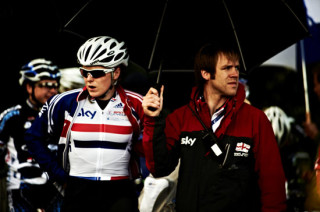 UNDER-23 MEN
Dave Fletcher recorded his third top-ten performance of the World Cup this year with another sixth position - following 8th, 6th and 33rd in the first three rounds.
Kenta Gallagher finished a season-best 21st, following a year of improvement which included 40th, DNF, 57th.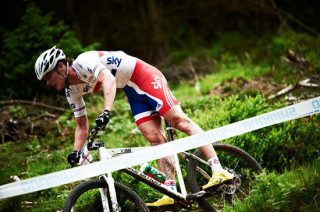 The team race again this weekend, at round five of the World Cup in Windham, USA with live coverage on Freecaster.