The final round of the National Downhill Series at Revolution Bike Park in Wales saw Luke Williamson and Stacey Fisher crowned the elite series winners, while junior world champion Jordan Williams set the fastest time on the day.
A fresh track greeted riders to some of the best runs seen in this year's national series, with Revolution Bike Park offering a great variety of terrain to test riders' abilities on a sunny and dry day.
In the women's elite, Italian national champion Veronika Widmann narrowly beat Stacey Fisher to first place by two seconds in a battle against the World Cup riders, but Fisher still managed to claim the overall series win after some fine performances this season. Aston Tutt came in third.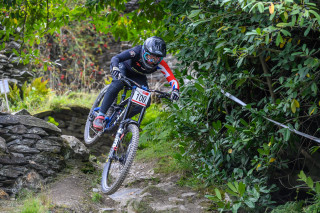 In a packed junior men's field, less than a second separated the podium until current world champion Jordan Williams blew the entire field away. Williams put down a run that not only saw him take the race and series win, but also saw him two seconds clear of the time set by the elite men's winner Luke Williamson, and the only person to break the 2:30 barrier.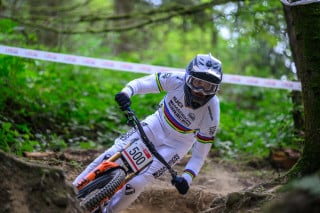 Williamson also took the elite men's series title in a close-fought series with several World Cup level riders in attendance at each round. Williamson really had to fight throughout the year to be crowned series champion. At Round 5 second place was taken by Preston Williams. It's great to see these two former Junior National Champions really finding their feet in the Elite ranks. Dan Slack followed in third.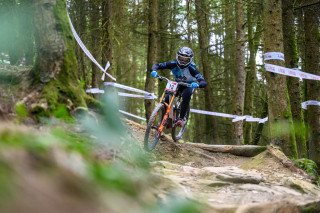 Yet more World Cup talent was on display in the junior women's field with Pinkbike Racing's Aimi Kenyon taking the win this weekend, 13 seconds ahead of Elin Berry in second, and Bethany McCully in third.
In the women's class, Jenna Fellows stormed to victory, taking a 21-second lead and the top of the podium, followed by Sophie Cade in second and Vaska Prostova in third. Cade went on to take the series overall win.