The National Cross-country Series headed to Lochore Meadows in Fife this weekend, with headline wins for Isla Short and Rory McGuire in the elite field and plenty more great racing on the dry and fast course.
With several of the men's elite field away in Germany for the World Cup, McGuire of Leslie Bike Boutique made the most of the opportunity, breaking away from Rab Wardell and Jason Boutell to take the victory ahead of them in second and third.
In the women's elite race, Short took a few laps to shake off Elena McGorum in order to seal the win, while Jane Barr of Velocity 44 took third.
In the expert men's category, Lewis Martin had a convincing win ahead of Sam Sayers and Flynn Gregory, while the female equivalent saw Saint Piran's Christina Wiejak take another win with Natalie Munro in second and a delighted Heather Shanks of North Argyll Cycle Club in third.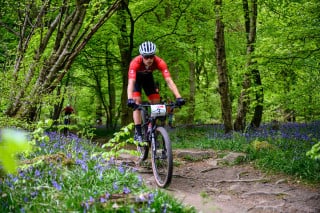 The battle for the top spot in the junior men's category was close for several laps before Hope's Max Greensill got away to beat teammate Nathan Smith, with Bjoern Koerdt taking third. T Mo Racing's Emily Carrick-Anderson dominated the women's junior race again, with Phoebe Roche just outsprinting Evie Steed to the line to complete the podium.
David McKee had a convincing win in the men's open race, while Richard Frickleton and Fergus Hill battled for second and third. It was Lauren Johnston of Hervelo Cycling who took the win in the women's open race, with Zoe Allsop in second and Louise Allen making up the podium.
Livingston's Jared Linden had a fantastic battle with the consistent Marco Ruggeri of Rapha for first and second in the men's sport race. Sadly Tom Stephenson was forced to retire with a mechanical, leaving brother Sam Stephenson to take third.
In the female youth category, Daisy Taylor continued her domination of the class with a third win this season. However, it took a sprint finish to decide between Florence Greenhalgh and Bethany-Anne Jackson for second and third, with Greenhalgh just edging out the WXC rider.
The men's youth race was also full of close racing with the lead constantly changing throughout, but Nathaniel Henderson of Hetton Hawks took the win ahead of Ben Coppola, while Alfie Davies outsprinted Innes McDonald for third.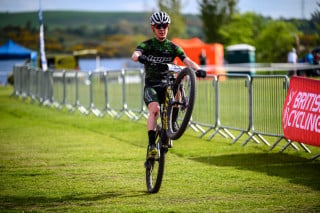 It was also a sprint finish in the female juvenile class with Zoe Roche pipping Aelwen Davies to the line. Behind them, Edinburgh's Daisy Wilkinson just beat Maizie Harper to the podium place. Leon Atkins dominated the male juvenile race, with Curtis McKee in second and Arthur Limb in third.
Marc Chamberlain and Chris Buchan spent the male veterans' race switching places, and the race came down to the closest sprint finish of the day, with Chamberlain just taking the win, and Alan Gunner taking third.
In the men's grand veterans' race, it was once again Nick Craig of Scott Racing off the front, while Douglas Cameron had an impressive race to take second and Ian Taylor took third. Grant Johnson continued his winning streak in the men's super veterans' race with Bruce Rollinson in second and local boy Brendan Roe of Ryan's Bike Surgery coming third.
In women's veterans' category, Ruth Fraser-Moodie took the victory over Karen Heppenstall and local rider Nadine Reilly of Dundee Thistle in third. In the women's grand veteran's race, Virginia Roberts dominated, with Lindsay Newman of Pedal Power Loughborough in second and Caroline Mansfield in third.
Meanwhile in the women's super veterans' category, Carolyn Speirs prevailed, finishing ahead of some of the grand veteran competitors in the process after another strong ride.