Tahnee Seagrave won a magnificent silver medal on the final day of the 2019 UCI Mountain Bike World Championships in Mont-Saint-Anne, Canada.
The London-born rider was competing in her first race back since a shoulder injury some months ago, which made the second place all the more special for the rider.
After the race she said, "I am so happy, it was unbelievable that I was even in the start gate today so, the fact that I came down a close second, it's mad, I can't believe it to be honest."
Seagrave would finish just 1.204 seconds back from eventual winner Myriam Nicole (France) who clocked a time of 4:53.226.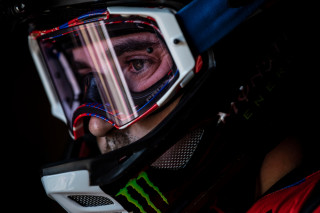 In the elite men's race Danny Hart narrowly missed out on a podium spot being knocked into fourth position as the final rider crossed the line.
Hacing gone quickest in qualifying Hart looked mightily impressive as he chased his third rainbow jersey.
The 27-year-old was looking like he would take the hot seat from Amaury Pierron during his run, being up on the Frenchman's time all the way down except for the finish-line.
Pierron would eventually take bronze from Hart by just .206 of a second, as Troy Brosnan (Australia) won silver and Loic Bruni (France) gold.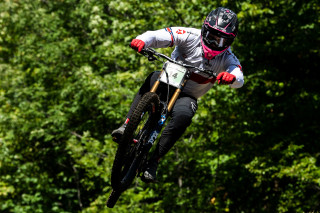 Laurie Greenland of Great Britain was also registering a quick run before suffering a puncture before the final split time. He was able to ride to the finish however finishing sixth, 4.896 seconds down on Bruni.
The next best places Briton was Greg Williamson a further 9.087 back in 14th.
The junior men's downhill final was equally as closely fought as the four rider representing Great Britain team gave it their all. Jamie Edmondson was the best placed in 21st.