Follow britishcycling.org.uk on
Report: Cycling Development West Midlands Youth Event
7th March, Tudor Grange, Solihull | Report and Images: Andy Whitehouse
Over 120 young riders attended the first Cycling Development West Midlands event on Sunday 7th at Tudor Grange Leisure complex in Solihull. CDWM was formed by British Cycling Go-Ride clubs in the West midlands area with the aim of encouraging youth riders to take part in cycling competition. It will also give support and encouragement to club officials in developing their coaching skills with young riders.
The riders were split into four groups and each group was named after one of the West Midlands region's famous cyclists: Team Varnish(Jess), Team Killeen(Liam), Team Tennant(Andy) and Team Hayles(Rob)- Rob's Mum is originally from Wolverhampton!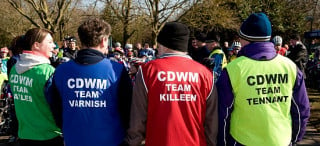 To determine which team each rider would be part of they all had to take part in a 900 metre time trial and from their times the teams were made up of riders of equal ability irrespective of age or club. Riders were responsible for making sure they were in the right place at the right time so there was no chance of the youngsters wandering off. After each session the riders were given feedback from the club coaches and Talent Team coach Rob Sharman. The youngsters were encouraged to support each other and support they gave - it was deafening at times!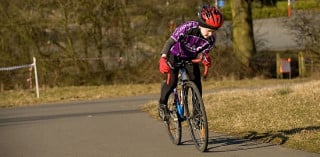 The event was run by Halesowen A&CC and was supported by many of West Midland Go-Ride clubs and their coaches. CDWM will be running a series of development sessions during 2010 and everyone is welcome to attend especially parents.
Confirmed events in the 2010 CDWM Circuit Development Series:
Additional events:
Youth XC MTB event, CDWM & Malvern Cycle Sport (date to be confirmed)
Youth XC MTB event, CDWM & Solihull CC (date to be confirmed)
For more information please email admin@cdwm.org.uk