Never do six weeks seem so long than when you're short of idea for how to entertain the kids. Fear no more as British Cycling is capitalising on Olympic fever to bring you the – our way of getting thousands of young people on their bikes and trying out free Olympic-themed cycling events in their area.
Over 100 Go-Ride clubs are staging open days, coaching sessions and races throughout England, Scotland, and Wales this August in what promises to be an unparalleled summer of sporting interest.
The Go-Ride Games begins on 11 August – the final weekend of the Olympics – and will run for two weeks.
However, rather than us simply telling you how great they are, we thought we'd ask a couple of our Olympic hopefuls – so, to see what all the fuss is about, and to find a cycling event for your children this summer, read on.
Team GB riders Lizzie Armitstead and Ed Clancy are fully supporting British Cycling's Go-Ride Games programme this summer as a unique and exciting way for youngsters to get started in cycling.
With such a widespread programme of free or low cost events, Lizzie Armitstead is confident that the Go-Ride Games can inspire the next generation of riders, just as the prospect of the London Olympics inspired her as a teenager.
"I started riding when I was 16 because it had been announced that we were going to be having the Olympic Games in London and British Cycling launched a programme to find young talent," Lizzie said.
"Now, with London finally here, I hope everyone is as excited as we are and that the Go-Ride Games can inspire the next generation of star riders."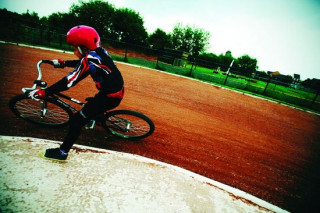 Similarly, Ed Clancy is keen to see as many young people as possible give cycling a try, saying:
"I started out as a kid who loved messing around on mountain and BMX bikes, but it was my local club that helped me become a proper rider.
"Go-Ride clubs are brilliant at getting young people started in cycling. That is why I'm sure all the Go-Ride Games events will be great fun and a huge success!"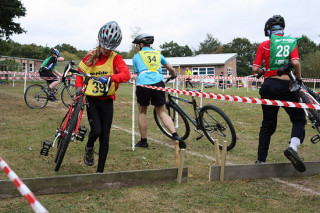 Each Go-Ride Games event will be unique as British Cycling has tasked individual clubs with organising their own event. All of the events will have a focus on Olympic style competition and coaching activities.
To find out more about the Go-Ride Games and to find out about local events taking place across England, Scotland and Wales, visit the Go-Ride Games homepage.