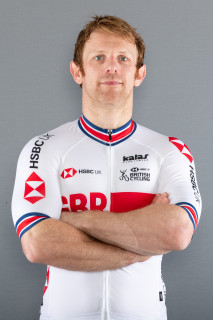 Kilo, Team Sprint, Individual Pursuit
From
Wisbech, Cambridgeshire
Team
Para-T Paracycling Team
Boasting an incredible, long-standing unbeaten record in his favoured kilo event, Cundy is one of Britain's most decorated cyclists.
Like his Great Britain Cycling Team mate Dame Sarah Storey, Cundy started his sporting life in the pool, winning 23 international medals, 14 of them gold, in a 10-year swimming career before switching to cycling in 2006.
It was a decision that led to Cundy, who was born with a deformed right foot that was amputated when he was three-years-old, representing Great Britain and winning medals at the Paralympic Games in 2008, 2012 and 2016 in the C4 category, establishing himself as one of the sport's top performers in the kilo and team sprint events.
Career in numbers
5
Total Paralympic medals
22
Total UCI Para-cycling Track World Championships medals
Biography
Born in Wisbech, Cambridgeshire, Cundy started swimming at the age of 10, making his international debut at the swimming world championships in Malta in 1994.
Cundy would go on to swim for Great Britain at three Paralympic Games, from 1996 to 2004, winning three gold and two bronze medals. A year after the Athens Games, he rode on the track for the first time, at Newport Velodrome, and his potential quickly brought him to the attention of the Great Britain Cycling Team.
While still swimming on the Great Britain team, he was selected for the Paralympic world cup team and rode the team sprint setting a new world record, alongside Darren Kenny and Mark Bristow.
That performance was enough to convince Cundy to concentrate fully on cycling and a gold medal, and world record, in the kilo at his debut UCI Para-cycling Track World Championships in Aigle, Switzerland in the summer of 2006 vindicated his decision.
That was the start of a decade of success on the track with a double gold medal performance following at the 2007 UCI Para-cycling Track World Championships in Bordeaux, France, where Cundy won the kilo and team sprint, the events that he targeted at the Beijing Paralympic Games the following year.
In China, Cundy would join the elite band of British Paralympic athletes who have been medallists in two different sports when he broke the world record on the way to winning the kilo in a time of 1:05.466. He then claimed his second gold medal of the Games alongside Kenny and Bristow, in the team sprint final defeating China by over a second.
The double of kilo and team sprint was becoming Cundy's stock-in trade and he repeated the feat at the 2009 UCI Para-cycling Track World Championships in Manchester, and in Montichiari, Italy, two years later. At the latter, Cundy added a silver in the individual pursuit as he prepared for London 2012.
London heartbreak and Rio redemption
The Olympic year started promisingly, at the UCI Para-cycling Track World Championships in Los Angeles in February when he collected a full set of medals - gold in the kilo, silver with Kenny and Sarah Storey in the mixed team sprint and a bronze in the individual pursuit.
But the London Paralympics did not go according to plan. Favourite for gold in the kilo, a slip out of the start gate, apparently due to a mechanical fault, denied Cundy the opportunity to defend his Olympic title with officials refusing his appeal for a restart.
Cundy had the consolation of winning bronze in the four-kilometre individual pursuit in which he covered the opening kilometre of his heat in 1:05.317, a time that would have won him gold in the kilo.
The rider also used the platform of the London Paralympics to declare that he would be continuing his illustrious career until Rio 2016.
Since London 2012 Cundy has continued to be unbeatable in the kilo, clinching gold in three successive UCI Para-cycling Track World Championships - Aguascalientes, Mexico, 2014, Apeldoorn, Holland, 2015 and in Montichiari, Italy, in 2016.
Cundy, who lists his hobbies as including cinema, music, Moto GP and power-kiting, also made a winning return to the team sprint discipline in Montichiari joining Jon Allan Butterworth and Louis Rolfe in winning gold against China in a new world record time of 49.268.
Later that year, Cundy made up for the disappointment in missing gold at London four years earlier as he won two Paralympic titles in Rio.
In the kilo time trial, Cundy beat a strong field, including team mate Butterworth, to take gold in a new Paralympic record of 1:04.492. That winning performance from Cundy was repeated in the team sprint where he teamed with Rolfe and Butterworth to win the gold in a world record time of 48.635.
Cundy's form continued into 2017 with yet another world title - his 13th - as his unbeaten streak in the kilo continued at the UCI Para-cycling Track World Championships in Los Angeles.
He extended his run twelve months later with yet another time trial gold at the 2018 UCI Para-cycling Track World Championships in Rio de Janeiro before winning his 15th world title in the team sprint alongside Rolfe and Butterworth once more.
While he had to settle for team sprint silver in 2019 and 2020, Cundy stretched his imperious kilo record, winning gold again in Apeldoorn and Milton respectively, to preserve one of sport's longest unbeaten records.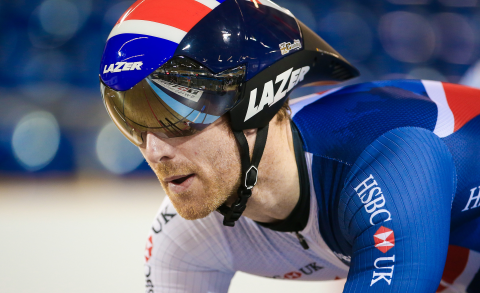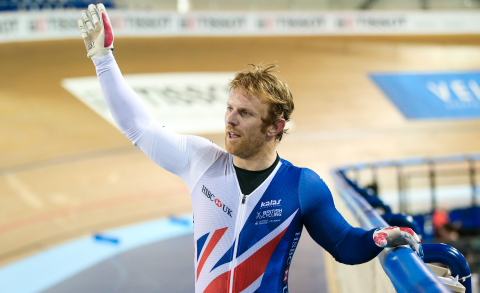 Palmarès
2020
UCI Para-cycling Track World Championships, Milton (Canada)
kilo
Gold
UCI Para-cycling Track World Championships, Milton (Canada)
team sprint
Silver
2019
UCI Para-cycling Track World Championships, Apeldoorn (Netherlands)
kilo
Gold
UCI Para-cycling Track World Championships, Apeldoorn (Netherlands)
team sprint
Silver
2018
UCI Para-cycling Track World Championships, Rio de Janeiro (Brazil)
1km time trial
Gold
UCI Para-cycling Track World Championships, Rio de Janeiro (Brazil)
Team sprint
Gold
2017
UCI Para-cycling Track World Championships, Los Angeles (USA)
1km time trial
Gold
2016
Paralympic Games, Rio de Janeiro (Brazil)
1km time trial
Gold
Paralympic Games, Rio de Janeiro (Brazil)
Team sprint
Gold
UCI Para-cycling Track World Championships, Montichiari (Italy)
1km time trial
Gold
UCI Para-cycling Track World Championships, Montichiari (Italy)
Team sprint
Gold
2015
UCI Para-cycling Track World Championships, Apeldoorn (Holland)
1km time trial
Gold
2014
UCI Para-cycling Track World Championships, Aguascalientes (Mexico)
1km time trial
Gold
2012
Paralympic Games, London (UK)
Individual pursuit
Bronze
UCI Para-cycling Track World Championships, Los Angeles (USA)
1km time trial
Gold
UCI Para-cycling Track World Championships, Los Angeles (USA)
Team sprint
Silver
UCI Para-cycling Track World Championships, Los Angeles (USA)
Individual pursuit
Bronze
2011
UCI Para-cycling Track World Championships, Montichiari (Italy)
1km time trial
Gold
UCI Para-cycling Track World Championships, Montichiari (Italy)
Team sprint
Gold
UCI Para-cycling Track World Championships, Montichiari (Italy)
Individual pursuit
Silver
2009
UCI Para-cycling Track World Championships, Manchester (UK)
1km time trial
Gold
UCI Para-cycling Track World Championships, Manchester (UK)
Team sprint
Gold
2008
Paralympic Games, Beijing (China)
1km time trial
Gold
Paralympic Games, Beijing (China)
Team sprint
Gold
2007
UCI Para-cycling Track World Championships, Bordeaux (France)
1km time trial
Gold
UCI Para-cycling Track World Championships, Bordeaux (France)
Team sprint
Gold
2006
UCI Para-cycling Track World Championships, Aigle (Switzerland)
1km time trial
Gold