Follow britishcycling.org.uk on

UCI Cyclocross World Championships 2010
Travel Day - Thursday
Return To Worlds Home
Like a scene from Ice Road Truckers we arrived in Tabor, ploughing through the snow to reach the destination some ten hours after a wheel first turned away from the UK. Met in the best possible way - with food, drink and the smell of fresh tub glue there could be no doubt that this week would form a cross classic.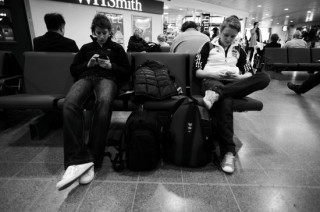 Leaving Manchester airport and arriving in Prague via Heathrow was a journey of enlightenment and chance meetings - although a sighting of Bobby Davro wasn't quite up with Jody Crawforth's last star-studded flight, which included Jeremy Clarkson, Richard Hammond and Spandau Ballet. On the plus side we got free water when buying a newspaper, there were no flight delays or bag losses and nobody took a gun out during Czech passport control - an item on the banned list alongside cameras and mobile phones.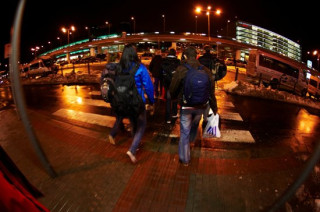 On exiting the airport temperatures were higher than expected at -5C, but there was significant snow falling and laying on the motorway. That was only accentuated by heavy winds blowing previous snow across the roads, making it impossible to see the white lines or where the road ended.
It was like a scene out of Ice Road Truckers; and with further snow overnight it's one which looks to persist. That won't stop the World Championships taking place though; instead it will merely add to the atmosphere and unpredictability of the World's biggest 'cross race.