Follow britishcycling.org.uk on

UCI World Cyclocross Championships 2010 - GB Insight
Return To Worlds Home
The first insight from the Team GB on their preparations for the World Championships and what they expect this weekend. Including comment from Team Manager Phil Dixon and riders Ian Field, Jody Crawforth, Gabriella Day, Helen Wyman and Nikki Harris. With just days to go until the biggest cyclocross race of 2010 we caught up with the British Cycling team as they arrive in Tabor.
For Phil Dixon - British Cycling's Team Manager - travelling with the selected team for a preparatory World Cup in Hoogerheide last week saw some performances which would give vital information for this weekend where all riders will have full GB support.
Standout rides came from all four selected women - a combination which Dixon calls his "greatest result potential" - with Gabriella Day finishing 22nd and Helen Wyman 13th. Nikki Harris moved from a start position of 24th to finish 15th, while Annie Last progressed from the back of the grid to 16th; something she will have to repeat on Sunday if Dixon's aspiration of all women in the top twenty and two in the top ten is to be realised.
For the men, both Juniors and Seniors will face a tough task against riders who take cyclocross as a way of life and in these races Dixon believes attitude to the conditions will be essential.
"In Tabor the conditions will make the difference; those who are mentally prepared to see crashes, to crash themselves, but to race on regardless will be the riders who do best. After all, a few crashes and problems for others in the pack could make the difference to your result - if the luck goes your way. For the Juniors it will be exciting, the race is sure to be an entertaining one."
For the British riders there's only time to fine tune raceday preparations and give us a little last-minute insight into their Worlds buildup.
Jody Crawforth
"My prep has been going ok, although not as great as I'd hoped a month or so ago. I felt like everything was coming together nicely just in time for the British Championships, then a build up to the Worlds. But when the race was postponed it sort of felt like a wasted peak of form and I seem to have been struggling to get back to my best. I'm not really sure why, I know it's the same for everyone but there we go, it happens. Hopefully a couple of days rest after the World Cup in Holland yesterday and I'll start going strong again - I'll definitely need it!"
Helen Wyman
"My preparation for the Worlds is going well. I've been working towards this since the European Championships really so I'm really looking forward to getting there now and giving it my best shot. The cancellation of the British Championships was a bit of blow for my build up, but I'm glad I've had two World Cup races since then to build up.
"There's a lot of talk of the conditions in Tabor. But if you look the local weather up on the internet you get a range between +6 degrees and -16 degrees. I prefer to see for myself. It's the same for everyone so to be perfectly honest, it doesn't bother me. Once you're racing, the cold isn't such a factor. You have a couple of days on the course beforehand to try out some clothing combinations. Then once your racing the adrenaline takes over and you just go to work.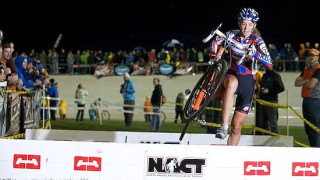 "I know that for myself, muddy conditions are best. The heavier the ground, the better. I also know I'm not going to get that. So I'm just focused on doing the best ride I can, and hopefully I can get up to the front and get the kind of result I know I'm capable of. I know I have good form, and I'm sure I can get a good result. Fingers crossed I can get comfortable on the course in the next couple of days and have a problem free race this weekend."
Ian Field
"Worlds prep was going really well until last Monday when I picked up a stomach bug which hit me for six. I basically didn't eat for three days and laid in bed the majority of the time. It was scheduled as a hard weeks training so I have missed out quite a number of key days training in the final lead up to Worlds.
"On the plus side with Hargroves Cycles sponsoring me it was really easy to plan my season out with specific goals in mind as I have no pressure to ride a certain number of events like the majority of full time cross riders or even pressure on me to turn up to certain races. I raced a lot at the beginning of the season for experience and training purposes and got some really pleasing results. Then I really backed off the number of racing says through December so that I could really make the training days count and stay fresh both mentally and physically for the major races at the end of the season. I hit early January flying but the races and illness have not played into my hands.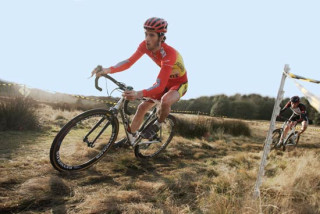 "Cancellation of British Championships effected me a fair bit and probably more than most, as I said I really backed off the racing in December and over the busy Christmas period I chose to miss a lot of racing in preparation for Nationals then with a long taper into Nationals I was going really well but then had no race to use it in. It meant that I went for a long time without a race in my legs which very much was not the plan. With being based abroad the travelling to and from the UK wasted a lot of my time and money.
"As for Tabor specifically I doubt the conditions will favour me but they certainly won't hinder me, it's the same conditions for every rider taking part. I will have plenty of time on the course during the so plenty of time to adapt and become familiar with the different riding style needed. Getting enough laps done on the course knowing exactly which lines are best and how you are going to ride each section. Tubs pressures and what tread you are going to use is going to play a huge role but that is normal in 'cross."
Nikki Harris
"I've had a good block of training the last few weeks, I haven't really backed off for any races so now this week I will be just doing light rides and sitting on the couch and I will know Sunday whether I have managed to peak well for this weekend.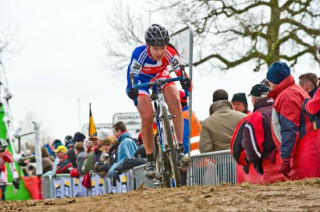 "The course at Tabor suits me well and I love the snowy fast conditions, in the races recently in Belgium and Holland when the weather has been like that I've had good results so I hope the same will happen for Sundays race; whatever the case I'll be making best use of my Bio Racer and Prendas Kit! I think I will need it all!"
Gabriella Day
"Everything seems to have been going well, I have trained hard up to the worlds and have chosen to train through some of my races so I am hoping for a good performance. I feel confident going into the race and feel that I can handle the Tabor conditions after I raced well at Kalmthout, which was in snow and ice.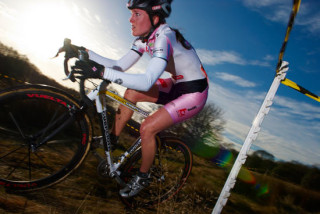 "I feel that this year's worlds could be good for me, if I get it right on the day. It's all about positive thinking for me and focusing hard on the first part of my race. I have raced well in the snow so I feel confident of my abilities. Belgium has had some very cold weather so it will all be about making sure I race in the appropriate kit and choose the right tyres for the race. My tyre sponsor FMB sent me some special tyres for the race to try out. I've also got the brilliant Schlamm zip-off bibtights and extra hot Qoleum warm up balms to keep the cold out throughout the weekend."