Follow britishcycling.org.uk on
Severn Valley Road Race

July 25th, Bridgnorth; by Andy Whitehouse
Marcin Bialiblocki won the Severn Valley Road Race on Sunday in a sprint finish from Richard Cartland.

Riders rolled away from Worfield Village Hall on Sunday and onto the demanding Severn Valley circuit to compete for the Andy Poole Memorial Trophy. With the likes of teams such as Endura Racing, Willier/Bigmaggies and Team Raleigh in the mix, the race was always going to be run at a high pace and as expected during the four undulating laps, breaks were going to be the order of the day while riders from the lower categories were going to go the other way.

An early break from Team Nemesis' rider Duncan Putman on the first lap was allowed to run with small groups of riders off the front trying to bridge the gap. Putnam was joined by three other breakaways including Halesowen's Alistar Clay. On the road to Bridgnorth, this group of four were being chased down on the descents before the first clamber up to Bromley but managed to stay away on the short sharp climb by a mere ten seconds.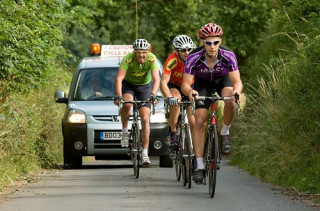 The peloton caught the small group by the end of the first lap and again groups were sprinting off the front and such was the pace, riders were getting shelled out of the back and effectively loosing any chance of competing for the win. A group of eight scampered away on the Swancote decent at the start of lap two and started to work well together to get a decent lead, a lead they hung onto across the rabbit run up to Sutton Maddock where a chasing group of eight had bridged the gap and pulled a two minute lead over the main field.

More chase groups were forming to bring the lead group back and by the third lap, a three minute gap had appeared back to the peloton. Endura Racing were bringing things back together on the last lap but it was Marcin Bialiblocki(Willer/Big Maggies) and Richard Cartland(Team Corley) who made the final jump and rode away from the rest of the field. A handshake at the Hermitage island and a fairly easy win for the Polish Willier rider followed from Cartland.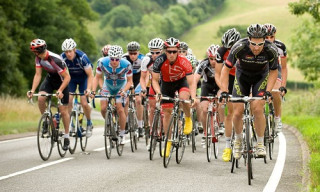 Such was the strength of the first and second rider, the next rider across the line was Endura's Rob Partridge who took third spot ninety seconds down. The time gap between Bialiblocki and twentieth placed rider, Ian Wilkinson(Endura Racing), was six minutes thirty.
Afterwards, Marcin said "I was really pleased with the win. There were a lot of good guys in the race but I felt strong today and that's probably why I won. I didn't expect the two of us to get away at the end as I thought maybe a break of five or six riders would succeed but I tried my best and it paid off."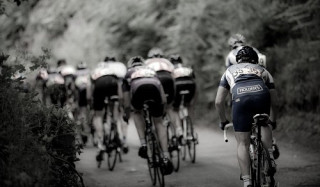 Result
1. Marcin Bialiblocki, Willier/Big Maggies 2:35:15
2. Richard Cartland, Team Corley Cycles
3. Rob Partridge, Endura Racing @1:30 mins
4. Hugh Wilson, Team Qoroz @1:40 mins
5. Scott Thwaites, Endura Racing
6. Liam Holohan, Team Raleigh
7. Duncan Putman, Team Nemesis GB @4:25 mins
8. Gareth McGuiness, Energy Cycles
9. James Moss, Endura Racing
10. Tom Collier, Team Probikekit.com
11. Jeff Vernon, Birkenhead North End
12. Alister Clay, Halesowen A&CC
13. James Williams, Pendragon/Le-Col @5:07 mins
14. Harry Grey, Birkenhead North End @6:30 mins
15. Ian Rees, Willier/Big Maggies
16. James Smith, Team Probikekit.com
17. John Cooper, Team Nemesis GB
18. Dan Bill, Cult Racing
19. Steve Gibson, Peak RC
20. Ian Wilkinson, Endura Racing