---
Youngsters in a small Primary School in Lincolnshire recently put their newfound cycling skills to the test with an inter school mountain bike competition following regular visits from our East Midlands Go-Ride Coach, Steve Crosland.
The school in Washinborough, which sits on the outskirts of Lincoln, has shown a fantastic amount of enthusiasm for British Cycling's Go-Ride scheme, and even has two Level 2 coaches on the staff with Head Teacher Jason O'Rourke and Mr Jonathan Moody.
In addition to the curriculum sessions, the school has hosted a Holiday Activity Programme and more recently a Nightrider Go-Ride Racing event, while Mr O'Rourke and Mr Moody have also started an after school club for pupils at the school, allowing them to continue to develop their cycling skills.
The take their interest to the next level, pupils from Washingborough recently visited Bourne Abbey Primary Academy in Bourne, Lincolnshire, for what promised to be an exciting inter school mountain bike competition.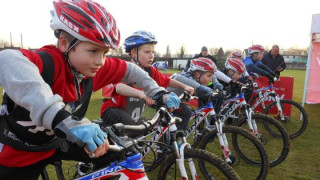 The weather was dry and sunny for the last day of November, and the venue was a flat and fast course with a few technical sections. Each school had selected a team of five boys and five girls. There were two heats for girls followed by the boys, with 10 riders per heat.
In the girls heats, Millie Markley of Bourne eased into the final with a comfortable win ahead of Amber Pickard of Washingborough and Holly Clark [Bourne] in third.
Heat two produced a strong ride from Washingborough's Jess Parkes to keep Beth Wren [Bourne] at bay, with Lilly Neal clinching third place.
The Boys heats were both close races with the first heat going to Nathan Sherwin of Bourne with Jack Lines [Bourne] and Ciaran Taylor [Washingborough]. The second heat was a taste of what was to follow with a tough battle being won by Kyle Hoskin with Jonny Timmins and Luke Vintner making it a clean sweep for Washingborough for the qualifying places.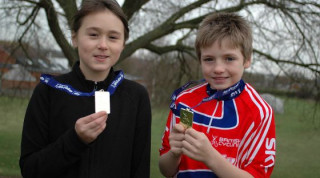 The Girls Final over three laps was an exciting ace with Jess Parkes [Wasingborough] taking Gold ahead of Beth Wren for the home team, Lilly Neal having beaten Parkes in the intra school race the previous week had to settle for Bronze this time round.
The Boys Race was hard to predict but Washingborough dominated the race from the start with strength in numbers, Kyle Hoskin took a well earned victory ahead of team mates Luke Vintner and Ciaran Taylor.
The Girls Italian Pursuit went to Bourne Primary Academy with a surprise win after trailing Washingborough for all but the final lap.
However Washingborough Boys made light work of the opposition in the Boys event, almost catching the team from Bourne.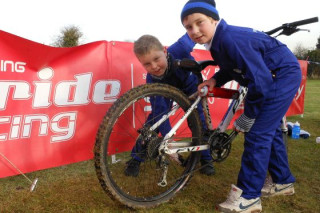 Go-Ride Coach Steve Crosland said: "Both schools have done really well and the standard was so high, anyone of six riders could have come away with a win."
Riders from Bourne who took part in the competition were invited to Bourne Bullets club session the following day, and took part in a steady club ride at Bourne Woods led by Coach Mark Botteley which turned out to be hard work due to all the mud! However all the riders seemed to have a great time and will hopefully continue to enjoy their cycling in the future.
Washingborough riders will no doubt be looking forward to the schools race at the Lincoln Grand Prix in May, when once again they will be hoping to come away with a Great Britain style medal haul!