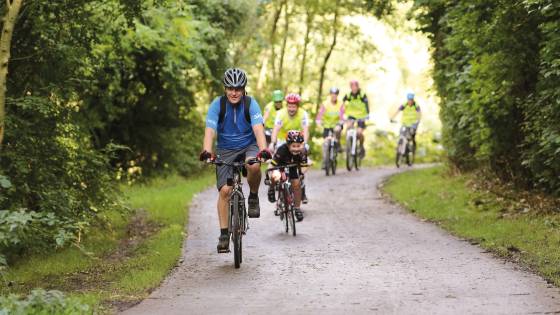 Annual report
Published every autumn ahead of the organisation's annual meeting (National Council), the annual report provides a detailed reflection on the previous 12 months' achievements. There are also comprehensive financial details and lists of champions.
A full round-up of British Cycling's operations during the last 12 months
2014 British Cycling Annual Report
2013 British Cycling Annual Report
British Cycling Annual Reports 2009-2012 (15MB .zip file)
British Cycling Annual Reports 2005-2008 (11MB .zip file)
Racing calendar
The quarterly members' magazine, containing the racing calendar is a benefit for British Cycling gold members, and is mailed direct to their home addresses.
An A5 magazine it contains editorial features, news and the racing calendar of events in all British Cycling's racing disciplines, plus the organisation's Annual Report which is included in the fourth issue of the year.
For silver and bronze members the cost is £12.50 per year (four issues), and for non-members £15.00 per year. Please contact membership@britishcycling.org.uk to order your copies.
For advertising enquiries, contact Excel Publishing on 0161 872 6667.
Issue 1 is published in January and contains the racing calendar for March, April and May.
Issue 2 is published on 1 April and contains the calendar for June, July and August.
Issue 3 is published on 1 July and includes the calendar for September, October and November, plus the entire winter's cyclo-cross calendar.
Issue 4 is published in October/November and includes the British Cycling annual report.
British Cycling rulebook
This annual publication contains Rules and Technical Regulations for BMX, Cycle Speedway, Cyclo-Cross, Mountain Bike, Road and Track, including details of anti-doping regulations. It also contains the organisation's constitution and contact details for clubs, coaches and regional volunteers.
The Handbook is available to all members on request at a price of £3.50 or £5 to non-members. Please contact membership@britishcycling.org.uk to order your copies.
Member News

If you are a member of British Cycling and you have an active email account, you can receive our weekly emailed newsletter which contains up to the minute event details, including new events, changes to event details and a guide to what's new on this website. Simply make sure that you include you email address on your membership form and we'll do the rest.
National Council minutes
The annual meeting of British Cycling and its regional representatives and delegates is called National Council. Click on the year of choice to download a copy.
National Council Minutes 2003-2012 (1MB .zip file)