Double Olympic champion Joanna Rowsell Shand has today been announced as an ambassador for British Cycling's HSBC UK Breeze programme – following the initiative's most successful year to date.
Between April 2016 and March 2017, over 47,000 places were filled on women-only HSBC UK Breeze rides across the country, representing a 50% increase on the previous twelve-month period and the programme's most successful year since its inception in 2011.
Olympic champion….world champion….@HSBCUKBreeze champion! @JoRowsellShand on her new role: https://t.co/JLE81bL0oK #WSW2017 pic.twitter.com/p8LafuYpLv

— British Cycling (@BritishCycling) June 20, 2017
HSBC UK Breeze is the biggest programme ever to get more women riding bikes for fun.
Led by women for women, HSBC UK Breeze relies on a group of volunteer ride leaders - known as Breeze Champions - to support other women on free, guided bike rides across the UK. Breeze empowers women to change the face of cycling for good and leave a lasting legacy in their area.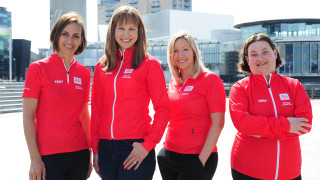 Rowsell Shand, who recently retired after enjoying hugely successful competitive career, will now act as an ambassador for the programme as well as leading rides in her local area as a HSBC UK Breeze Champion.
"I'm thrilled to have recently become a Breeze champion and to be able to act as an ambassador for what is a truly fantastic initiative," she said.
"I've spent my life training and competing in the velodrome, but now, having retired, I have rediscovered the joy of riding my bike for leisure, for fun, and I know this is a passion I share with thousands of other women across the country.
"Creating an atmosphere in which all of these women feel comfortable, welcomed and encouraged is so important, and HSBC UK Breeze is clearly doing great work in this area.
"I recently led my first HSBC UK Breeze ride, and I am looking forward to organising many more and meeting great people along the way."
When you've got the @HSBCUKBreeze bug! Great work by this group out for 15 miles in the with a bit of & #rideleader #womenscycling pic.twitter.com/ZRHFDUkqEi

— Joanna Rowsell Shand (@JoRowsellShand) June 17, 2017
Jill Puttnam, head of recreation at British Cycling, said: "It's fantastic to confirm these two great pieces of news regarding HSBC UK Breeze during this, Women's Sport Week.
"The huge amount of women taking part in Breeze rides is a testament to the hard work of our Breeze champions and the welcoming, inclusive and fun environment they create, both for beginners and more experienced riders.
"Joanna recently completed a HSBC UK Breeze ride leadership course, and I know that getting more women on bikes is a passion that she shares with British Cycling, so to have such a terrific role model and decorated athlete on board is wonderful news."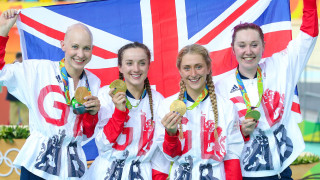 Giles Morgan, HSBC's Global Head of Sponsorship, commented: "Joanna is an inspiration to many women and young girls, and having her on board as an HSBC UK Breeze Champion and an Ambassador is great news for grassroots cycling.
"Our partnership with British Cycling provides people with opportunities to get on a bike for the first time, develop their skills or improve their fitness, and being able to take part in a ride with a world and Olympic champion will be an amazing experience."