Eileen Roe became the most successful rider in the eight-year history of the Matrix Fitness Grand Prix Series with her fifth round win in the historic spa town of Bath.
The win also gave Roe's WNT team the team victory for round six.
It was a close fought battle between the teams though, so despite the victory WNT could not reel in the series leaders Drops any further, as they head into the final two races of the competition.
Storey Racing enjoyed another successful evening on the tour, as they added a second and third place finish to their one-two from Croydon earlier in the week, as well as taking the Brother Fastest Lap and lead of the Eisberg Sprints competition through Ejay Harris.
Swift finish for Madison Genesis
Connor Swift took his first ever Tour Series victory in the city of his birth, soloing to an impressing individual win in Bath and helping his Madison Genesis team back into the Tour Series leader jerseys.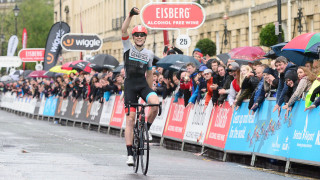 Swift, in his first season with the team, and only his fourth Tour Series race, attacked the leading group with a handful of laps remaining, building a 30-second lead at one stage.
The victory means Madison Genesis move back into The Tour Series lead, in the city where they claimed the title back in 2015, while Swift also recorded his first ever Brother Fastest Lap, taking that honour as he pulled away from the chasing bunch.
"It was a case of following moves, and then we thought we'd go for the individual win as well as the team win as we had five guys at the front," said Swift.
"I was feeling good, and when I was by myself I could take the lines through the corners as fast as I wanted and press on along the straights and sweeping corners, so I was confident it would pay off."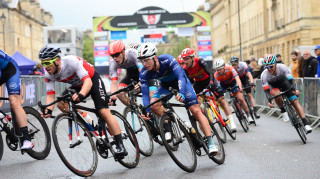 Swift finished with a 27-second advantage, aided by a first corner crash with two laps to go involving his teammate Matt Cronshaw, Wembley Park winner Steele Von Hoff and JLT Condor pair Graham Briggs and Brenton Jones.
Tom Stewart (ONE Pro Cycling) claimed second, while Metaltek Kuota's Bertie Newey took his best ever result in third.
Sebastian Mora retains the Wiggle Points Jersey, which he has held since Round One in Redditch.