British Cycling's Shanaze Reade has retired from competitive cycling and will now be pursuing new projects in an ambassadorial role for the governing body, it has been confirmed today.
Three-time elite BMX world champion and two-time team sprint world champion Reade has enjoyed a successful cycling career which she began at the age of ten. She dominated the international BMX scene during her BMX career, winning the junior title in 2006, and then the elite title in 2007, 2008 and 2010.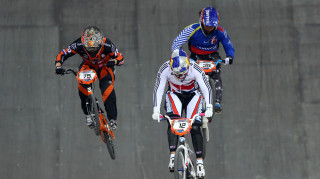 Shanaze also enjoyed success on the velodrome boards, winning the team sprint title in 2007 and 2008 alongside Victoria Pendleton. Reade is moving on from cycling to take up different projects but will remain linked to British Cycling.
British Cycling's head coach Iain Dyer said:
"What Shanaze has accomplished over the years is really quite remarkable. Being a world champion five times in two different cycling disciplines is no mean feat and Shanaze can leave the team with a strong sense of pride in her achievements.
"I'm pleased Shanaze has agreed to be an ambassador for British Cycling as she has proven to be a strong role model throughout her career. On behalf of the rest of the team, I would like to thank Shanaze for the hard work she's put in and the rainbow jerseys she's delivered over the years and wish her luck with her next endeavours."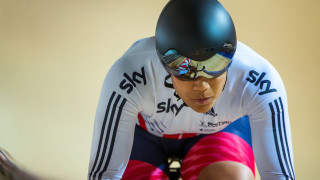 Shanaze Reade said:
"I'll always be grateful for the support, training and opportunities British Cycling has provided me with over the years – both on and off the track. While my BMX and track career with the Great Britain Cycling Team has been both successful and rewarding, I'm now ready to move on from this experience to see what the future holds.
"In addition to my ambassadorial role within British Cycling I'm pleased to announce that I will be working to secure my personal training qualifications whilst also continuing my BMX coaching clinics across the UK. I am also building my own business and aim to pass on my coaching and BMX knowledge to the next generation or riders. Exciting challenges ahead!"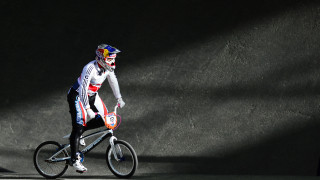 As part of her new ambassadorial role, Shanaze will have significant input into British Cycling's women's strategy, which aims to get more women and girls to take up cycling as either a sport, recreational activity or a mode of transport. She will work on several projects to inspire increased participation across the cycling disciplines.