One of the biggest junior Great Britain Cycling Team squads ever named is competing in the back-to-back 2016 UEC Track Juniors and U23 European Championships and the
2016 UCI Junior Track Cycling World Championships in July.
The events in Italy and Switzerland are important milestones for those athletes on the Rider Route - and three of the junior members of the squad, Rhys Britton, Jessica Roberts and Sophie Capewell, will be sharing their thoughts and experiences from international competition over the next two weeks.
2016 UCI Junior Track Cycling World Championships
Sophie Capewell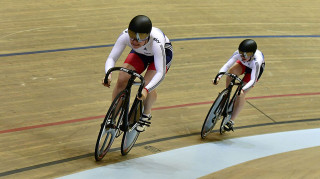 Lauren and I finished sixth in the team sprint and I finished 12th in the 500m time trial. Both rides were alright but I know that for me there is still a lot of room for improvement which is frustrating when this is the target that you have been aiming for and things don't exactly go your way.
However, I managed to completely turn it around for sprint day. I qualified with a personal best and then won my 1/16 heat and 1/8 final, but unfortunately went out in the quarter final.
This meant I was in the 5-8 final and I decided to go from the gun as some of the girls don't have the greatest start and ride big gears. I caught them by surprise and got around 35m on them but then died and got caught just before the line.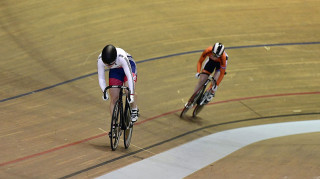 I know I could have done better and it hurts to think about it but I am still learning and the goal is to be Olympic champion not necessarily junior world champion, although that would be nice! I am learning how to deal with things better and how my attitude and composure affects me and I am improving that. My time will come, and when it does you will all know about it!
Jessica Roberts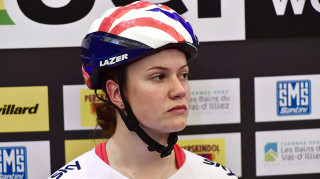 "My first ever world championships started with team pursuit qualifying. The track was 200m, rather then 250m so felt pretty different. We qualified fifth which we were quite gutted with. In the next round we were against Japan. It was all going really well and were on target for a personal best, until we caught the Japanese team and their first rider changed and took out Lauren in our team.
"We were gutted. But we didn't want to just leave it there, so we asked for a re-run. We went out fighting, gave it our all and qualified 5th. We then went on to secure fifth in the final.
"On the same day as team pursuit qualifying I had my points race. This was my big aim for this trip, I got through qualifying okay and was through to the final. I didn't have the best start, my positioning was bad in the sprints and wasn't picking up the points I wanted.
"I tried a number of times to get away and a gain a lap but just couldn't get away, then I tried one more time and managed to get it and move up to third with two more sprints remaining. I gave it my all in the last two sprints and came away with a silver medal, three points from the win. I was super happy with second, but there's always that bit of disappointment being so close to the win. Hopefully I can come back next year stronger and with more experience.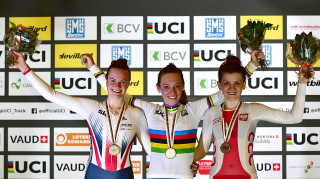 "Today I did the individual pursuit where I got a three-second PB with a 2:26 which I was really pleased with and ended my worlds and euros trip on a high!"
Rhys Britton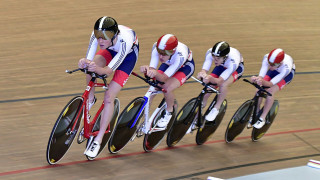 "This is our first world championships and first time riding a 200m track so we have a lot to learn. A track that's 50m shorter doesn't sound like that much of a difference but it changes the character and the way you have to ride the bankings because they are tighter. The first time we were on the track we were ragged but we got better the more we rode.
"I was in the team pursuit for the second day. The team did a good qualifying session. We qualified in third with a 4:06.8. We were against Denmark in the second ride after they qualified in second with a 4:05.
"We rode the quickest we ever have in the second round. Posting a 4:03.8 but we lost to the Danes by 0.8 seconds. We were sad to lose out to them but they were stronger on the day. We were happy with the time.
"We rode for third against the Swiss and we're happy to win the bronze. We backed the previous time up well doing a 4:04. Everyone in the squad played their part in this."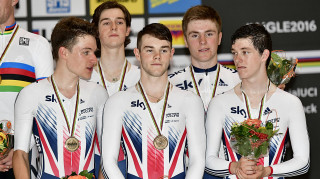 2016 UEC Track Juniors and U23 European Championships
Rhys Britton
"My first Euros race was the scratch. That was pretty chaotic especially the last two laps where there were two crashes. I got sixth and was lucky to stay up, but as I said before, there was going to be a lot of learning on this trip and this was an experience I can take a lot away from.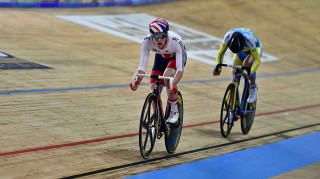 "Next day we rode up to Lake Garda. It was nice to see a little more of Italy other than the velodrome or the hotel. It was a lovely day and the weather was nice. Usually we race every day back home in big events such as the British championships, so racing on the first and last day was another thing to learn - how to switch off a bit and relax just so you stay fresh mentally is the most important thing.
"The senior academy lads came out for a ride with us, we met them at their house and it was nice to ride with them, especially talking about what the lifestyle is like over here and more about the area. It was also nice just to catch up with them and see how their year has been.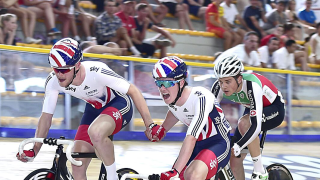 "My second and last race of the championships was the Madison. I was looking forward to the race. Matt was strong throughout. The Belgians were ahead of us and Matt attacked and we committed to get the lap. I'm over the moon with gold!"
Jessica Roberts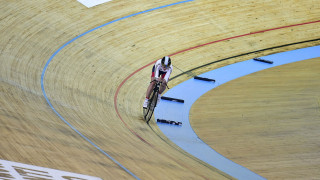 "I started my first omnium at a major championships on the fourth day of the European championships. I was excited to get stuck in. I didn't get off to the best start, I was seventh in the scratch and then sixth in the individual pursuit.
"I got a two second personal best in that, which I was pretty pleased with. The last event of the first day was the elimination which went pretty well for me, just made a mistake at the end and finished fourth. I was going in to the last day fourth overall, not too far from a podium position.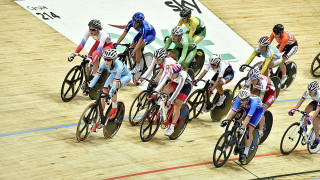 "The last day started with the 500m time trial and flying lap. I got PBs in both these events so was really happy with that. I placed fourth in the 500m time trial and third in the flying lap. Going in to the points race I was 22 points behind third and 24 behind the top two places.
"The points race is one of my favourite events so I was really looking forward to it. I knew I needed to gain a lap if I wanted a chance of getting on the podium. I waited until about halfway through to try and gain the lap so everyone was a little fatigued.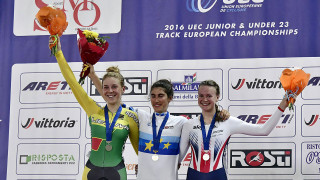 "I gained the lap with a Dutch and Polish rider and this put me in third place. I then just gave it my all to try and win some sprints and bring my points up more. I won the last two and secured my third place. As a first year junior I was really happy with that but then was also quite gutted as I was only four points off the win. But I've learnt so much this week and can take that on board to improve for next year. Now off to Switzerland for the world championships!"
Arrived in Switzerland ready for world champs starting next week! Scenery here is amazing pic.twitter.com/f5GjSEDsj8

— Jess Roberts (@JessRoberts_99) July 17, 2016
Sophie Capewell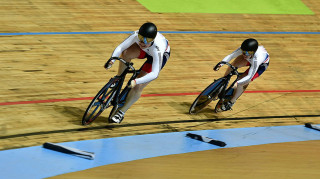 "This is my second junior European championships. Last year I had a very good year learning a lot and getting fourths and fifths, I knew I could do better and so I pinned high hopes on this year.
"Disappointment is inevitable, in fact it is almost certain, and if we weren't disappointed then it would show that doing this sport means nothing to us. However, it is how we deal with those disappointments that will determine how successful we will be. And this week I did not achieve the results that I wanted.
"This year I didn't do as well as I had hoped. Despite having achieved two bronze medals, each of which I am very happy with, my processes weren't great and the actual performance was not as great as I had hoped, things like the tactics I used or the times that I achieved.
"I have accepted that that is okay because I learned a lot from it and have hopefully come out a better rider because of it. You learn a lot when you are at a competition of high stature just because you experience so much and you are so exposed. I feel as a junior it is even more the case because you are so early on in your possible career and you have yet so much to learn.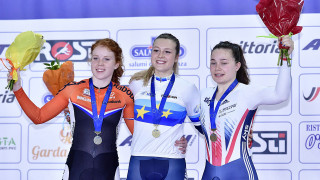 "Looking at the obvious positives, I personally came away with two bronze medals which is a great outcome and although not all of the processes were perfect, it shows that I am on the right path. All of the junior sprinters achieved at least a top ten finish in all of the events that they rode, which is a great showing form what is quite a young squad."
BRONZE!!!!! pic.twitter.com/sgVNRUlMPR

— Sophie Capewell (@SophieECapewell) July 12, 2016
Jessica Roberts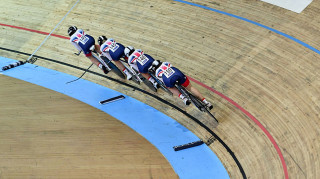 "Day one of the European championships started with the team pursuit.
"We qualified fourth, just behind Poland, so we'd be riding against them for bronze in the final. All of us were really determined to get the bronze medal and our final went really well.
Super happy to take Bronze in the Team Pursuit with these lovely girls #eurotrackchamps @… https://t.co/dKyoKk7J4s

— Jess Roberts (@JessRoberts_99) July 13, 2016
"We got under 4:40 which was our aim and beat the Polish team to take third. This was our first major event doing the team pursuit together and to get on the podium was a great feeling and we were all so happy! It was a good way to start the week off!"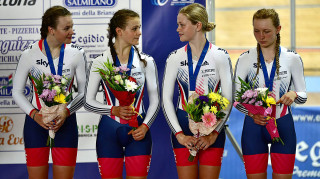 Rhys Britton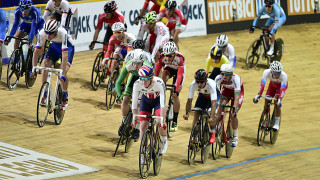 "This is my first major junior international championships that I've gone to, so a lot of learning will be done.
"I'm very excited and looking forward to getting stuck into the racing and to see how I go and how we go as a team.
My first impressions of Montichiari are good! The roads are nice, the people are friendly and the weather is good... for now!
"The track is also good, smooth and fast, perfect for quick racing and quick times.
"We went to see the senior academy house and they gave us a tour. They are really welcoming and friendly, we even got to watch the Tour de Framce with them!
"We've learned in the last couple of days here that the next step up on the ladder will be hard but one most of us look forward to. But first we have to race. Something we all can go into with confidence."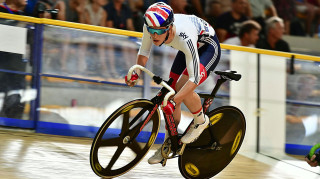 There will be more updates to come from Rhys, Jessica and Sophie throughout the world championships.