As Volunteers' Week 2016 gets underway, British Cycling chief executive Ian Drake has paid tribute to the huge numbers of people who devote their time to help the sport grow and thrive.
Volunteers undertake a huge variety of roles within the sport:
British Cycling works with over 1,000 registered event organisers, who deliver events across the six cycling disciplines, creating opportunities for riders to take part in safe, formal events
There are over 4,500 listed volunteers and many more who run our 2000+ cycling clubs throughout the UK
Over 400 accredited marshals volunteer to stop and briefly hold traffic during road races, allowing the safe passing of the race for all road users
Without our 1,500 commissaires, cycle racing wouldn't exist. They support fair and safe racing across all disciplines, overseeing every aspect of competition
British Cycling's Go-Ride programme, the development programme for young people, is supported by over 6,000 volunteers
Last year, over 400,000 opportunities for young people were delivered by volunteer coaches
Our Breeze network has trained almost 1,700 volunteer Breeze champions across England, Scotland and Wales. Our Breeze champions have helped lead 20,000 women-only bike rides since the network began five years ago
2,700 active volunteers supported our recreational cycling programmes Sky Ride Local and Breeze in 2015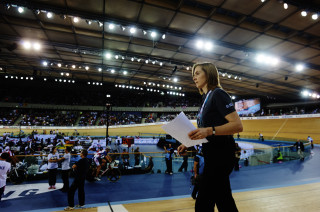 Ian Drake said: "Volunteers really are the lifeblood of our sport.
"We know that, every week, thousands of people up and down the country are giving up their time in various different ways to help our sport thrive. Cycling in Britain is booming, and this simply wouldn't be possible without the outstanding contribution made by volunteers.
"During this Volunteers' Week, we'd like to take the opportunity to celebrate their work and express our thanks to them for their fantastic contribution."
Volunteers' Week is an annual celebration of the contribution that millions of volunteers make across the UK. Over 21 million people volunteer in the UK at least once a year, and their contribution adds an estimated £23.9bn to the nation's economy.
Everyone is invited to join this national celebration, and we are encouraging cycling enthusiasts to share their experiences of volunteers. We will be featuring a selection of case studies via our social media channels over the coming days.
Find out how you can get involved in volunteering within cycling.