Most people will be able to point out their nearest football stadium, cricket pitch or swimming pool, but what about your nearest bike race or event? Road race signage can give away that something's going on, but usually it's a case of stumbling across a hill climb or TT, being aware of a BMX track in your local park or a school giving up their grounds for a cyclo-cross race.
Specialist facilities do exist – such as mountain biking trails, velodromes and speedway tracks – but with most events not being ticketed these are mainly attended by the riders, families and friends that create the event community. And here lies one of cycling's biggest secrets.
Cycling races are going on all the time, across the country – and they are free to watch. If you're channel-hopping on a Sunday and after live sport, chances are there is a bike race going on not too far away. Better yet: there is almost always free parking and an event village sorting you out for refreshments as you watch the racing unfold.
Interested? Here are a few pointers to help you find an event and get the most out of your day.
Find an event
Our event finder isn't just for people looking to race their bike; you can use it to see what's coming up nearby, too. Search by location – or if you know what you're after use the filters to choose from our road, dirt and track disciplines.
Events will also be promoted locally, so look up your nearest cycling club(s) and follow them on social media to see if they are getting involved in any racing or organising their own events. And make sure to follow @BritishCycling to stay up to date with national events.
Just turn up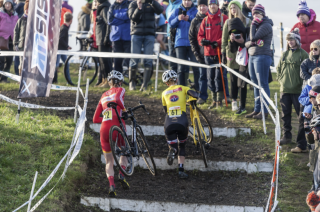 In the same way that nobody would mind you wandering up to the touchline of a Sunday rugby match in your local park to watch for a while, cycling events are spectator-friendly. You won't be shown to a seat and there might not always be commentary over a loudspeaker, but you are guaranteed a clear view of the action and in the case of outdoor racing like mountain biking and cyclo-cross it's often possible to walk the course to see loads of different features. Events in specialist facilities such as indoor velodromes will operate a little differently, but they will publish any racing you can go along to on their websites and social media.
Check with marshals
There is a whole community of people that make each event happen so look out for anyone carrying out an official role if you have questions. This can include finding a place to cross the course or simply asking what's going on in the race. Event volunteers are passionate about their sport and will likely give you a full breakdown of the race situation. Better yet, why not think about supporting your local race scene as a volunteer for the best seat in the house? There are loads of roles available, or you could link up with your local club(s) to see if they need any help.
Use it as research
Thinking of racing? Then going along to an event is the best way to check out what's in store. You can get first-hand experience of where you'll be able to warm up, what the course looks like (i.e. any tight corners or technical features) and just take in the atmosphere without having nerves and excitement along for the ride.
What to bring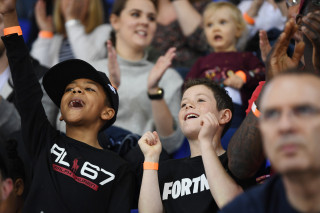 It's well known that people who ride bikes are pretty hardy, but that means racing will go ahead in almost all weather. Be prepared for mud over your ankles, cheering through downpours and hours outdoors in the sun. Riders will also really appreciate your support as they dig in and try to find those few extra seconds or points, so bring things like bells, horns or just a sandwich box and wooden spoon to make some noise. If mountain biking is your thing, then you'll hear people cheering riders on with noisy bike parts and even the odd chainsaw motor revving through the forest!
Put big events in your diary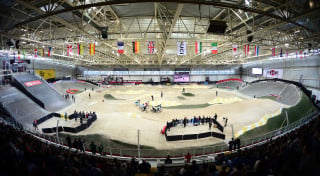 While there is lots of grassroots racing going on, the UK also hosts some big and brilliant events, attracting the best cycling talent from across the world. Events such as the Tour of Britain, Women's Tour and National Trophy Series are of course free to watch, but there are also spectator events across disciplines such as BMX and track that will give you an incredible night out.
To stay up-to-date, follow @BritishCycling and become a member for ticket pre-sales and discounts.