Published: 1st July 2021
Author: Robyn Davidson
The 2021 HSBC UK | National Circuit Series kicked off in ferocious fashion last night, with wins from Eluned King (Team Breeze) and Matthew Gibson (Ribble Weldtite Pro Cycling).
After being temporarily paused to let an ambulance onto the course, the Spatz Women's Otley Grand Prix was hotly contested from the start.
Storey Racing and Crimson Orientation Marketing RT were frequently at the head of the 30-kilometre race in the opening laps and their high pace forced splits at the back of the field.
With four laps remaining, Team Breeze's Abi Smith gained a small advantage, just three days after her solo breakaway victory in the Women's CiCLE Classic, but the relentless speed of the peloton along the two-kilometre circuit refused to let the break establish itself.
With Smith caught it was to be a bunch sprint finish on the streets of Otley, and King took the win ahead of Drops-Le Col supported by Tempur's April Tacey and Jenny Holl of Tekkerz CC.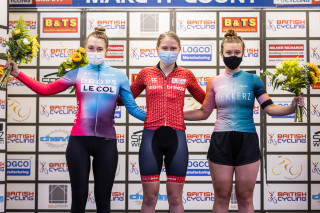 Results:
1 Eluned King
2 April Tacey
3 Jenny Holl
4 Ella Barnwell
5 Corinne Side
6 Alice Towers
7 Amira Mellor
8 Francesca Morgans-Slader
9 Hannah Bayes
10 Abi Smith
In contrast, an early three-man breakaway formed to compete for the victory at The Property Development Men's Otley Grand Prix.
Matthew Gibson (Ribble Weldtite Pro Cycling), Rob Scott (Canyon dhb SunGod) and Joshua Tarling (FlandersColor Galloo) cemented a commanding lead on the peloton during the 50-kilometre course, the latter fresh from winning the junior edition of the CiCLE Classic last weekend.
They distanced their competitors after six laps on Burras Lane, and a chase group of Ben Turner (TRINITY Road Racing) and Jacob Scott (Canyon dhb SunGod) were reeled back in by the speed of Team Qhubeka Assos' Harry Tanfield at the head of the peloton with nine laps remaining.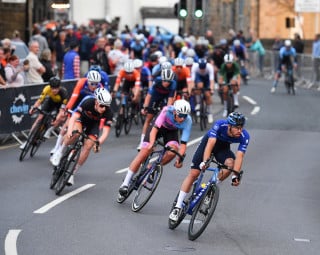 By the time the leading trio passed the finish line that marked two kilometres to go, they had an advantage of almost 20 seconds, yet it was on the final lap that the peloton ramped up the pace even more.
With the riders ahead in sight and night beginning to fall, the gap to the leading trio plummeted, but after the final corner through Bondgate, Gibson sprinted ahead of his breakaway companions to celebrate with his arms in the air as he crossed the line ahead of Scott, followed by Tarling - and just in time, too. The bunch followed them over the finish line without a single second to spare.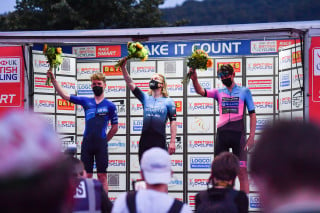 Results:
1 Matthew Gibson
2 Robert Scott Canyon
3 Joshua Tarling
4 Samuel Watson
5 Harry Tanfield
6 Ben Turner
7 Reece Wood
8 Matthew Bostock
9 Rhys Britton
10 Jim Brown
The second and final round of the HSBC UK | National Circuit Series will take place in Ilkley on Friday 23 July.