Bob Howden OBE was today re-elected as British Cycling President by the federation's National Council at its annual general meeting in Birmingham.
Bob has served as the organisation's President since 2013, and will now begin his third and final three-year term in the post. In addition to his role as President, Bob has been a British Cycling member for 54 years, is currently the Chair of the Yorkshire region and is the organiser of the long-standing Ryedale Grand Prix.
He was elected with 96% of the vote, over his challenger Peter Lifford from the Eastern region.
Following his re-election, he said:
"I'm greatly humbled and filled with pride to have been re-elected by our National Councillors to serve as the federation's President for a further three years.
"Having dedicated my life to British Cycling it is an honour and a privilege to fulfil the role, representing the interests of our members and flying the flag for our federation at home and overseas. As I begin my final term in office, over the coming years I look forward to guiding, supporting and sharing my experience with anybody who wishes to be considered by National Council for the role in the future."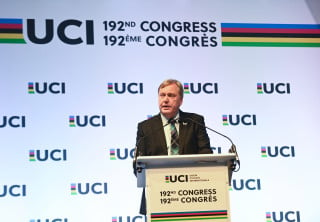 In the second vote of the day, for the position of elected non-executive director, Scott Taylor was elected to the Board of Directors.
Nominated by the Central region, Scott is a UCI International Commissaire, national level event organiser, and has been Chair of the Commissaire and Referees' Commission since 2019. He was elected with 84% of the vote, ahead of incumbent Board member Richard Lodge (14%) and Mark Fardon.
Following his election, Scott said:
"I am honoured by the trust and confidence that National Council has placed in me by electing me as a director.
"My priority is to serve the sport of cycling and I look forward to working with colleagues in this aim."
During the meeting Chair Frank Slevin thanked departing Board members Kathy Gilchrist (nominated director from Scottish Cycling) and Leah Davis (independent non-executive director) for their service to the organisation.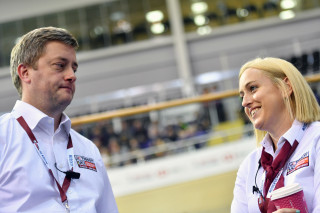 Kathy has been replaced on the Board by Scottish Cycling Board member Nigel Holl, while the announcement of a new independent non-executive director will be made in due course.
During the meeting the Sunday Mirror Trophy, for the British Cycling region which has seen the greatest membership growth in the past year, was presented to Andy Robson and David Feiven on behalf of the West Midlands region.
Following the meeting's conclusion, Chair Frank Slevin said:
"As they depart from the Board I'd like to pay tribute to Richard, Kathy and Leah for their significant contributions over recent years. The organisation has benefitted hugely from their experience, insight and passion, and I know that each of them will continue to support our organisation and sport in different ways for many years in the future.
"I'd also like to congratulate our President, Bob, on his re-election for a further three years, and look forward to working closely alongside him and our new directors Scott Taylor and Nigel Holl as we embark on another busy year for British Cycling."