Applications are now being accepted by the British Cycling Talent Development Pathway for talented riders looking to join the national Olympic and Paralympic talent pathways.
The Great Britain Cycling Team is one of the most successful Olympic and Paralympic sports teams in British history and the British Cycling Talent Development Pathway is one of its key pipelines identifying, supporting, and nurturing the next generation of the country's most promising riders.

The national Olympic and Paralympic talent pathway has previously supported and developed some of the sport's biggest names and rising stars including Tom Pidcock (MTB cross-country Olympic and world champion), Emma Finucane (sprint world champion), Cat Ferguson (junior road race world championships silver medallist), Maddie Leech, Freia Challis, and Rihanna Parris-Smith.

Eligible riders within the road & track endurance, track sprint, BMX racing, MTB cross-country and MTB downhill disciplines must all be born in 2008 to apply for the 2023/2024 pathway; Paralympic riders can be of any age to apply.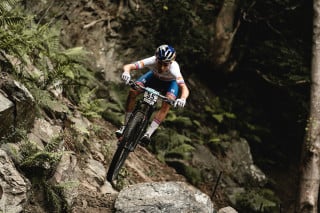 Joe Malik, Head of Olympic and Paralympic Talent Pathways said,

"We believe we have one of the best talent development systems in the world when it comes to identifying, supporting and developing riders who can go on to represent and win medals for the Great Britain Cycling Team at world, Olympic and Paralympic events".

"If you look at the riders who have competed at the 2023 UCI Cycling World Championships in Glasgow and across Scotland, our more established Olympic pathway disciplines (track, road, MTB cross-country and BMX racing), 75% of all riders representing Great Britain were identified and supported by the talent pathway on their journey.
"For our new emerging talent pathway disciplines (BMX freestyle park, Paralympic, and MTB downhill), we are already starting to see the impact these development pathways are having with riders now beginning to progress into GBCT performance programmes".

Applications for the Talent Development Programme are open until 23:00 on Friday 31st August 2023. You can find more information and apply here.

For full details on the Talent Pathway click here.