Aspiring BMX riders will be given a unique opportunity to ride with the pros at this year's 2022 BMX Freestyle National Championships, which take place from 15-16 October at Adrenaline Alley in Corby.
Since the first championships in 2019, BMX freestyle has gone from strength to strength across the UK, with this year's inaugural National Series helping to further build on the momentum gained by Team GB's landmark medal success in Tokyo last year.
With growing numbers of riders competing in categories spanning from under-nines up to elite, and breakthrough stars like 16-year-old Sasha Pardoe blazing into the Great Britain Cycling Team programme, there are high hopes for the next Olympic Games in Paris and LA. All are welcome to experience the thrill of BMX on the weekend of the championships, with bike hire available and coach-guided sessions throughout.
Adrenaline Alley is one of a number of BMX facilities to receive support from British Cycling over recent years, to provide additional ramps and equipment, as well as the addition of a new spectator area, through the Places to Ride fund.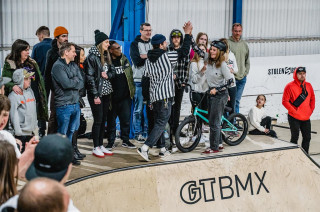 Get involved!
There will be opportunities for people to ride on the park on both days of the event, at a cost of £15 for one day or £20 for both.
All attendees will need to register as members on the Adrenaline Alley website here, free of charge, and this can either be done in advance or on the day.
For those who just want to come and watch, access will be free of charge all weekend for all who register as members through the link above. The diner will be open throughout, serving hot and cold food and beverages across the weekend. There is also plenty of onsite parking available on site (postcode NN17 5JG).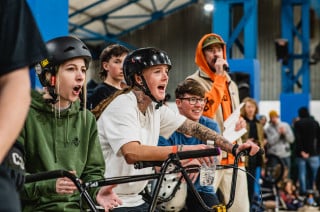 Ones to watch
Olympic champion Worthington will be looking to retain her national title in the elite women's category, and will be up against Pardoe, whose performances have seen her take multiple podium places across the National Series this year.
The elite men's category will be fiercely contested, with an array of riders that could take the top spot. The likes of Kieran Reilly, who landed the world's first triple flair and took silver at this summer's European Championships, will be up against hungry young guns such as Dylan Hessey, experienced World Cup rider James Jones and the current National Series leader Ash Finlay.
Worthington said:
"It's amazing to see participation growing so quickly across all ages and categories and I've loved meeting and competing alongside the next generation of Olympic champions. Adrenaline Alley is an incredible facility and I love that it's being opened up to new riders on the national championships weekend, giving people the chance to get on the ramps themselves while watching the country's best riders do their thing."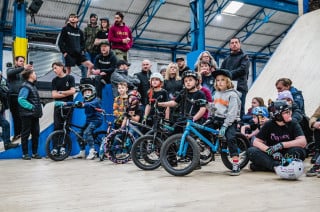 Schedule
Alongside the National Championships, the weekend will incorporate the sixth and final round of the Backyard Jam National Series, a UCI C1 elite event, opening up the competition to top international riders.
The schedule for the full event and entry details can be found in the technical guide here.