British Cycling is one of more than 120 organisations working with Sport England to level up access to sport and physical activity across the country – with a key focus over the next five years on rebuilding the sporting pathway following the challenges of Covid-19, supporting the next generation of talented riders and volunteers and extending our work in England's diverse communities.
British Cycling will receive expertise, support and an investment of £26.6 million of Government and National Lottery funding from Sport England to support the delivery of our 'Lead the sport, inspire our communities' strategy and Sport England's 10-year 'Uniting the Movement' strategy. With this investment, over the coming five years British Cycling will:
Rebuild and innovate the sporting pathway across all eight disciplines, supporting its recovery from Covid-19 and setting the sport on the path to long-term growth.
Deliver an inclusive, engaging and progressive programme of local cycling opportunities that tackle inequalities through strong collaboration with local communities and partners.
Engage the next generation of young cyclists and volunteers by providing accessible entry points into cycling activities and events.
Create a world-leading talent system, widening access and maximising opportunities for our talented athletes and coaches to progress and enabling continued success at Olympic and Paralympic Games.
Continue our work to tackle inequalities and strengthen our safeguarding and governance, ensuring the sport of cycling is open and inclusive for all.
In addition to this work, Sport England's backing will enable British Cycling to begin a number of new projects targeting specific communities and groups. These include a project to strengthen the para-cycling pathway and opportunities for disabled cyclists; develop a new sporting structure and pathway for BMX freestyle, following breakthrough successes for Charlotte Worthington and Declan Brooks at last summer's Olympic Games in Tokyo; and extend the City Academy programme to widen access to the sport and talent pathways for young people in the West Midlands, following a successful launch in London last year.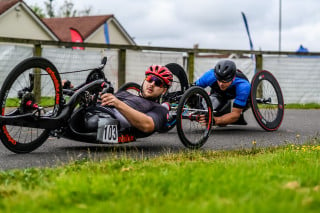 Sport England research shows that some groups are typically less active – like women, people with long-term health conditions, disabled people, people from ethnically diverse communities and lower socio-economic groups. Right now, the opportunities to get involved in sport and activity – and reap the rewards of being active – depend too much on your background, your gender, your bank balance and your postcode.
Over £550million is being invested in total, with partners including British Cycling receiving funding for up to five years. This new funding model from Sport England provides longer-term financial security as organisations recover and reinvent after the Covid-19 pandemic.
All partner organisations were selected by Sport England due to their ability to influence change and improvement at the heart of the system they are a part of. This is the first step on a journey to revolutionise Sport England's approach to long-term partnerships as it seeks to partner and collaborate with innovative organisations to deliver 'Uniting the Movement' and build a nation where everyone can get active.
Dani Every, Cycling Delivery Director at British Cycling, said:
"We're incredibly thankful to Sport England for their ongoing support for our work to enable more people to cycle more often, and to reach younger and more diverse riders through our brilliant work in England's communities.
"Today's announcement is testament to the brilliant work of our team at British Cycling, over a number of years, to deliver groundbreaking and highly-targeted initiatives to overcome stubborn inequalities in participation and volunteering, and really highlights our status as a trusted and valued partner of Sport England as we each work towards fulfilling our long-term strategic ambitions.
"I'm particularly pleased that we have received backing for new projects targeted at BMX freestyle, para-cycling and the extension of our City Academy model, which will help us to provide more opportunities for people to ride, compete and volunteer in our sport and community programmes, and make our offer more relevant and accessible for the widest possible audience.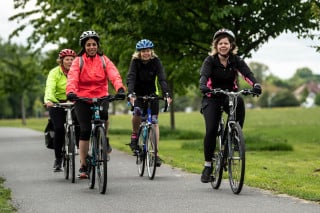 Tim Hollingsworth, CEO of Sport England, said:
"Sport England's goal is to get everyone active– no matter who they are, where they live, or what their background is. But we know that certain groups are more likely to be inactive. We can only innovate and tackle inequalities effectively by thinking about long-term change; Uniting the Movement is a long-term vision, and our funding approach needs to reflect that. Changes to our funding model will help us achieve our goal, by making it easier for our partners to do what they need to do to level up and deliver."