British Cycling is delighted to confirm that it has nominated the experienced Alasdair Maclennan as its candidate for election to the Union Européenne de Cyclisme (UEC) Management Board, and Tabitha Rendall, chair of the British Cycling BMX Commission, as its candidate for election as a UEC Voting Delegate.
Alasdair has been a member of the UEC Management Board since 2018, and has over five decades of experience within cycling, starting as a rider, team manager and event organiser before moving into the governance of the sport. In recent years he has been a member of the British Cycling Board of Directors, President of Scottish Cycling, and Director of Scotland's Commonwealth Games Council.
In his first term of office on the UEC Management Board, Alasdair was closely involved in the delivery of the 2018 European Championships in Glasgow – a role which he is currently fulfilling again ahead of the 2022 championships in Munich. If successful Alasdair will serve a further four years in post.
Tabitha Rendall, who will be one of 10 women on the ballot from across Europe, is a current member of the British Cycling Board of Directors and chair of the British Cycling BMX Commission, and a former chair of the South East Regional Board. She is an experienced cycling coach, club volunteer and event organiser, who has played a vital role in supporting the development of BMX, cyclo-cross and a number of other disciplines in the South East.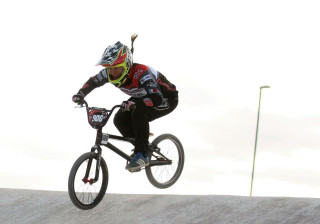 Tabitha has been nominated as British Cycling's candidate for election to the role of UEC Voting Delegate and Substitute Voting Delegate for the UCI Congress, which will take place later this year.
The voting for both roles will take place at the 2021 UEC Congress in Demark on Sunday 7 March.
British Cycling Chair, Frank Slevin, said:
"We are very pleased to be able to propose two exceptional candidates for these important roles, who highlight our ongoing determination to work alongside our fellow national federations in Europe to support the international development of the sport.
"Alasdair is a well-known and well-liked member of the global cycling family, and his commitment to the sport over the past five decades makes him a fantastic asset to the UEC Management Board. We wish him all the best ahead of next month's election, and hope that he will be elected to continue serving the sport he loves for a further four years.
"We are also keen, however, to use our position as a national governing body to improve the diversity of representation and breadth of experience within cycling's governance structures, and I know that Tabitha's strong background in both promoting cycling opportunities for women and the growth of BMX racing will be of great benefit to the UEC in the role of Voting Delegate.
"As chair of British Cycling, I am committed to introducing fresh faces and new voices into the governance of our sport. We are taking steps to do so within our own structures – work which will be guided by our determination to make our federation more diverse and more inclusive. We are already seeing the results of that in the recruitment to our commissions and it is also a principle which will inform our approach to engagement with the sport internationally."