British Cycling "will celebrate everything that is great about cycling in this country" at their 2018 awards dinner, to be held in Birmingham on Saturday.
The day will see national champions recognised at a prize giving in the afternoon followed by a three course dinner in the evening hosted by Sky Sports News presenter and cycling broadcaster Orla Chennaoui.
Special guests on the night include three time Grand Tour runner-up Philippa York, who played a key role in supporting British Cycling's involvement in Stonewall's Rainbow Laces campaign in November and worked with the Great Britain Cycling Team at Team Talk 2018, a get-together of 170 riders and staff earlier this month.
The dinner will see a number of Britain's best riders take to the stage to discuss their achievements in 2017, and recognise the hard work and dedication of the volunteers behind the success of cycle sport in Britain.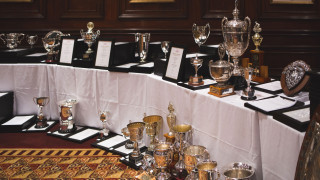 British Cycling chief executive, Julie Harrington, said:
"The British Cycling awards dinner offers a chance to celebrate everything that is great about cycling in this country and look back at what a brilliant year 2017 was for the sport.
"It's an opportunity for us to recognise some wonderful performances from the riders but also to pay tribute to the hard work and dedication of the event organisers, volunteers and friends and family who give up hours of their time and without whom our sport simply couldn't exist."
Awards handed out in the evening include the prestigious British Olympic Association Trophy and British Cycling's Rider of the Year, won by Tom Pidcock, after a vote by British Cycling members and social media followers.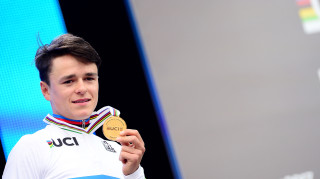 Two awards will also be given by the British Cycling board of directors.
Named after Brian Cossavella, the organiser of the World Masters Track Championships between 1995 and 2006 and British Cycling Hall of Fame inductee in 2010, the Brian Cossavella Trophy is given to an individual who has made a fantastic contribution to organising cycling events in this country, while the Dave Saunders Memorial Trophy, named after Tour de France commentator Dave Saunders, recognises an outstanding contribution to cycling with the recipient also being awarded a British Cycling Federation medal.