Event: 11-12 August
Report: British Cycling
---
A popular weekend of cycling, known last year as the Twinings Pro-Am, will return to Salisbury and Wilton in August as the British Cycling Wiltshire Weekender, bringing mass participation Sportive riding and professional road racing together once more.
The Salisbury Sportive, which last year saw 400 amateur bike riders converge on Salisbury, returns for the second time on Saturday August 11th and riders will once again have the choice of a 60 miles or 100 miles route, suiting those relatively new to cycling as well as more experienced riders looking for their next challenge. Both distances start and finish in Salisbury and treat the riders to a route that takes in some of the best terrain and scenery that Wiltshire and Hampshire have to offer.
On Sunday 12th August it's the pros' turn and the best riders in the UK will contest the final round of the 2012 Premier Calendar, the biggest domestic elite road racing series in the UK, which returns to Wilton after its debut as part of the series in 2011. The race will use two circuits that will see the cyclists pass through the town a total of 10 times before the deserving winner takes to the podium, allowing spectators to get up close and personal with the action as it unfolds.
Jonny Clay, Cycle Sport and Membership Director at British Cycling welcomed the return of the event:
"The weekend presents a great opportunity for cyclists of all ages and abilities to participate as well as witness elite road racing, truly embodying British Cycling's mission of representing the sport from playground to podium.
Last year's event was a huge success so we are delighted to now be in a position to announce that whilst Twinings are taking a breather this year from full sponsorship we have secured the funding needed to bring this popular event back in 2012."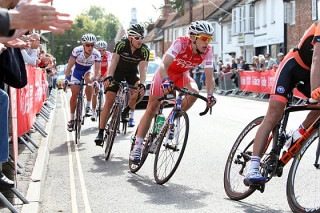 Councillor Stuart Wheeler, Wiltshire Council's Cabinet Member for Leisure and Sport commented:
"With the Olympic Games not far away, this is a brilliant opportunity to not only support our local cyclists, but also introduce sport to more people. Cycling is an activity all ages and abilities can take part in, and this weekend is bound to be a huge success."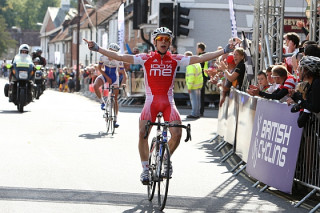 Following the success of last year's event, British Cycling is currently in negotiations with a new title sponsor and hopes to be in a position to make an announcement within the next 2-3 weeks. In the meantime, British Cycling, Wiltshire Council and its local volunteers and supporters will be working hard over the coming weeks to ensure the 2012 race is as successful as the inaugural event in 2011.