After a one-year hiatus, Scottish Cycling has confirmed it is planning to run the Youth Tour of Scotland again in 2024.
As the Europe's premier youth stage race, with a residential experience that offers many wrap-around benefits and learning opportunities, we are delighted to be staging the event again in 2024.
In 2023 we were forced to take a year out, as operating costs soared and we looked at ways we could ensure the event could have a long-term, sustainable future, without passing heavy costs on to participating riders and teams. With that in mind, we want to be upfront in the fact entry fees have gone up in 2024, which had previously been held the same due to repeated price freezes, both before and after the pandemic, with Scottish Cycling absorbing these costs.
We have also made changes to our operating model, to ensure that all of the increased costs aren't passed directly to riders and teams, with commercialisation a big factor in this. So, if you are a trust, foundation, business owner or individual who would like to help ensure the Youth Tour of Scotland continues to offer a once in a lifetime experience for young cyclists, please do get in touch.
Taking place in the beautiful Perthshire countryside, Strathallan School will once again be our base for 2024, with the event running from Friday 5th April – Monday 8th April. The race will once again be contested over five stages, starting with a Prologue, and finishing with the infamous Kermesse around the school grounds, with two Road Races and a Team Time Trial in between. These will all be raced on fully closed roads, with a full race convoy.
The residential element of the event also remains very similar to previous years, with accommodation for riders and support staff on the school site from Friday to Monday, with three nights' dinner and three mornings' breakfast included.
Riders will once again compete for five jerseys, that have been worn by the likes of Anna Shackley, Jenny Holl, Tom Pidcock and Zoe Bäckstedt in the past, and these are:
Yellow Jersey – General Classification
Green Jersey – Points
Polka Dot Jersey – KOM/QOM
Red Jersey – Best Team
Blue Jersey – Top Scot
Entries will open on Monday 11th September 2023 and close at noon on Monday 13th November. Entries are open to invited regions, with additional team spaces potentially available where regions are unable to fill a team. For 2024 we have moved to a full team entry fee, to simplify costs and administration. A four-rider team, plus one team manager will cost £1720, inclusive of all entry fees, accommodation and meals listed above.
Should you wish to bring a supplementary staff member or want to have a conversation about bringing a team of three (girls only) then please get in touch with us. We have benchmarked the costs against similar events and believe it is competitively priced when all costs are factored in.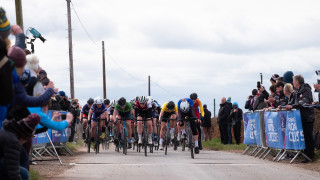 To ensure the viability of the event, we will be taking a £500 deposit at the time of entry, with £400 refundable should we get insufficient entries for the event to go ahead.
With that in mind, please get your entries in as soon as possible, to help make the event a success. This is one of the best racing and development opportunities available to young riders anywhere in the world, and we are extremely excited about continuing that tradition at the 2024 edition of the Youth Tour of Scotland.
More detailed entry information can be found in this document here:
If you have any early questions or queries, please get in touch with us via events@scottishcycling.org.uk