Scottish Cycling Performance Programme athlete Oscar Onley let us get to know him in a short interview about his experiences growing up with cycling and what his plans are for his future aspirations in pro-cycling.
So, Oscar, where are you from in Scotland. Which SC region are you flying the flag for?
I am from Kelso in the Scottish Borders. Home to the Kelso Wheelers and part of the East & Central region.
What club did you grow up training with (if any) tell us about your relationship with cycling as a kid?
I first started cycling when I was 10 years old with the Kelso Wheelers. I went along to the local TT and got hooked from there. The wheelers have helped me massively. It's where I first learnt basic bike skills from they're junior sessions and road etiquette when I went out on the Sunday club runs. Skills which are paramount to making a good road cyclist.
How did you first get in to racing?
I watched the Tour De France every year as a youngster, and it inspired me to start racing. I did my first race as an u12 at Ingliston and got lapped multiple times but I loved cycle racing and carried on putting in the hard work and turning up at races across Scotland to build up my experiences and technique. I also attended my local time trial every week as well thanks to the club organisers commitment to putting these on.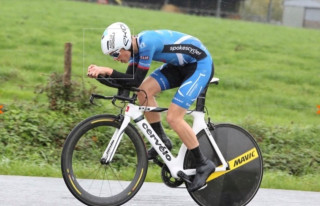 How did you get in to contact with your team in France? Tell us a bit about the team and your experience so far?
I first got in contact with Van Rysel AG2R La Mondiale when I was out at a race in France last year with Scottish Cycling. It was between one of their riders and myself for the white jersey and we just started talking after the last stage, they told me they wanted a British rider for the following year and we've been in contact since. I raced for them in Belgium last August which went really well. It was difficult to begin with as I spoke no French and they spoke limited English but I got more comfortable as time went on. I've been with them for 3 camps so far, it's been a great experience. It's really interesting seeing a different culture and the differences in training between Britain and France. The team have been great during this period especially keeping us interacted with video calls with professional riders and coaches in the WorldTour. I have also been getting french lessons with one of the coaches which is definitely helping.
Planning to go study and train in France - where in France and what will you study? How important is study/ training balance for you?
I'm hoping to progress onto the AG2R u23 team next year (Chambery Cyclisme Formation) where I would be living in Chambery in France. They have a deal where every rider on the team also studies. I would study French to begin with before potentially moving onto another subject. I think this is great as it develops us as a person not just a bike rider and gives you something else to focus on as well as cycling as we're still very young.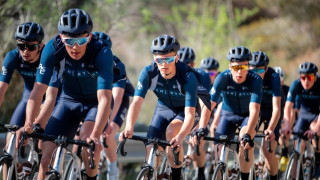 How has SC helped you get to this position?
Scottish cycling is a big part of the reason I got onto the team last year. They took 5 riders out to France for a 2 week trip last summer where I experienced my first UCI race. Fortunately it was very hilly and suited me well meaning I managed to catch the attention AG2R. I think without that trip I probably wouldn't be on the team so I'm very grateful for the time and money Scottish Cycling put into us as riders. I'm also on the Scottish Junior Endurance development programme where we have regular camps and training sessions throughout the year as well as having our own coach for training.
What plans did you have for the 2020 season, and how will you transition them in to 2021?
My goals for this year was to win races. I got close last year with top 5s and podiums but couldn't manage that big win. I would like to take that same goal into 2021 but I think I'll have to be a bit more patient and learn how u23 races work before I start setting my targets on winning. I will also have to adapt to a new lifestyle if I move out to France but I'm very excited to start racing again. (Whenever that may be).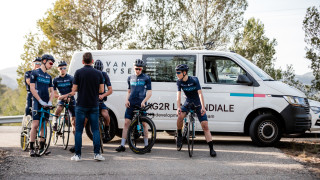 Future Aspirations?
My main ambition for the future is to become a professional cyclist on a World Tour team. I think I'm in the ideal pathway for myself but there's still a long way to go.
Thanks to Oscar for taking the time out to chat to us, Scottish Cycling wish him all the best.