A further five clubs have been

approved

funding from our Power of the Bike Club Activation Fund. We have now awarded 19 applications and the fund is still open!
If you have any events that you could use a helping hand with then please submit an application. In order to help get the creative juices flowing feel free to see what the latest 5 clubs have been awarded for.
Dundee Dynamo are planning coaching sessions with Keith Stocker coaching to encourage riders to race and take part in MTB and gravel/cross riding. They are planning 3 sessions and the participants will all get a bottle and a buff for taking part.
Fife Cycle Speedway have an array of upcoming activities, including participation in Queen Anne High Schools P7 transition programme. This programme allows young individuals to experience cycling speedway for the first time, providing them with an entry point into the club. They also host a weekly club night which they promote through social media.
In an effort to reach beyond the local community they also offer 'come and try' sessions to clubs across the country. This has been successful leading to the creation of a new speedway club in the borders. They plan to host more of these sessions not only offer borders riders experience on a cycle speedway track but also to encourage established bike clubs to participate in the 'come and try' sessions. The funding will go towards hire of the school facilities, refreshments on the day and printing leaflets to promote our club nights.
Elgin CC are hosting a Go-Race crit evening with coaching during the session as well. Go race events are great event to get more people involved in racing who are either new to racing or want to gain more experience of racing in a more controlled environment at a more introductory level. They are using the funding to cover coaching costs and track hire.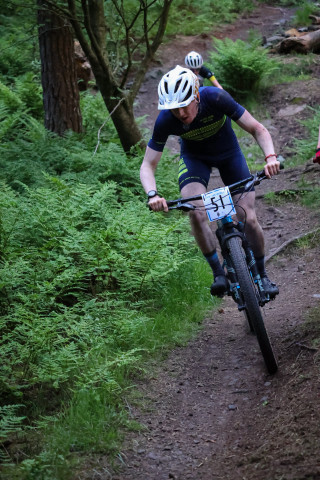 Falkirk Junior Bike Club are running a new programme called #TryCycling with three components #TryMTB, #TryCX and #TryRoad - all based at venues around Falkirk and Linlithgow. This programme is designed to reach Children and Young People both in and out with clubs who don't yet race and want to experience discipline specific coaching and then end a coaching block with an introductory race. This funding will cover a water bottle for all those participating.
West Lothian Clarion Cycling Club are hosting a Women's Hour at West Lothian Cycle Circuit. Women's Hour aims to continue to build a community of female cyclists, develop skills and confidence on the bike and to have a good work out. They are looking to target women who cycle for fitness and women who want to start cycling more.
The sessions will have 3 groups. Group 1 will be focused on getting the bike back out the shed and building foundation skills. Group 2 gain skills and confidence with an aim at moving to group 3. Group 3 will have more of a workout and coach led activities to build fitness. The funding will be used to hire West Lothian Cycle Circuit for the sessions.