Scottish Cycling is pleased to launch the application window for R.A.C.E National 2021-2022.
R.A.C.E National is Scottish Cycling's advanced youth development opportunity within the youth programme pathway, aimed at supporting and developing aspirational riders who showpotential, ability, and commitment to racing and training.
Aims
Increase the breadth and depth of the talent pool in Scotland by supporting the ongoing development of bike racers and coaches.
Ensure riders and coaches have a clear understanding of the pathway, the demands of the sport and how they can progress.
Support riders to compete, achieve and learn at British national level racing
Prepare and transition riders to Scottish and British Junior programmes.
Develop skills, tactics and race craft.
Foster a mindset and encourage behaviours to enable riders to fulfil their potential
Understand and apply principles of physical training
Develop Off bike and life skills
Deliver other educational subjects
Who is it for?
Youth A (2006, 2007) and 2nd year Youth B (2008) riders showing promise within their regional/national level competition and training.
Coach involvement and development:
R.A.C.E National is an opportunity for SC and club coaches to work together to understand the level of performance, learn from each other and share experiences.
SC will work closely with club coaches to develop their knowledge and skills to in turn support ongoing rider development and the content delivered at the sessions. For example, there may be specific goals we encourage coaches and riders to work towards.
Club coaches will be encourage and invited to contribute to the design and deliver of RACE National sessions.
Riders who are committed to attending all R.A.C.E National sessions.
Riders who are committed to challenging themselves and not afraid to fail!
MTB Riders committed to at attending at least a full SXC series (5 out of 6 races), 1 x BMBS race and the British Championship.
Entries close Sunday 3rd of October 2021.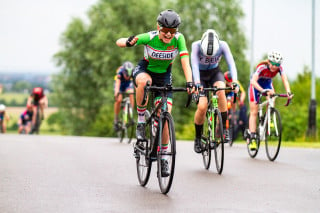 RACE National Track – Endurance – Sir Chris Hoy Velodrome
- 24th October
- 14th November
- 12th December
- 9th January
- 6th February
- 6th March
RACE National Track – Sprint – Sir Chris Hoy Velodrome
- 24th October
- 14th November
- 12th December
- 9th January
- 6th February
- 6th March
- 3rd April Race
- 1st May Race
- 29th May Race
- 26th June Race
RACE National MTB
27th of November: Borders
28th of November Borders
22nd of January: Glasgow
23rd of January: Glasgow
12th of February: Aberfoyle
13th of February: Aberfoyle
12th of March: Fife
13th of March: Fife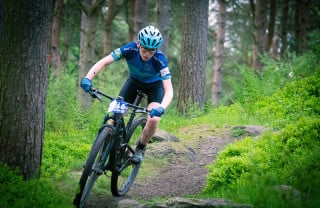 R.A.C.E DH application will open for application in the new year with the program consisting of training sessions in the Easter, Summer and October holidays. More details to come but please contact MTB lead coach Paul Newnham
paul.newnham@scottishcycling.org.uk
if you have any questions
---