South West Regional Half Term Cycling
Posted on: 21st February 2012
Article & Images by: Alan Denman
---
The South West region made the most of the school holiday break with a full calendar of cycling activities laid on by Scottish Cycling, local clubs and the Council.
The schools in the region only had a three day break, but that didn't stop them cramming in the fun.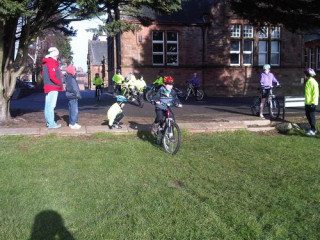 On Monday a holiday club session was held at Moffat Academy and had 27 youngsters in attendance. The aim was to promote a new branch of the Annan Youth Cycling Club in Moffat. The session was led by Scottish Cycling and AYCC coaches and gave an introduction to the club activities that lay ahead for any new members.
Tuesday saw a session held at Everholm running track in Annan on track bikes, to get youngsters from the region ready for a trip to Manchester velodrome on the coming Sunday.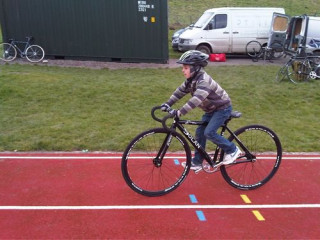 Coaches and riders from across the region came together for the session to teach the kids the basics of riding a fixed wheel bike as well as the many safety elements involved in riding on a track.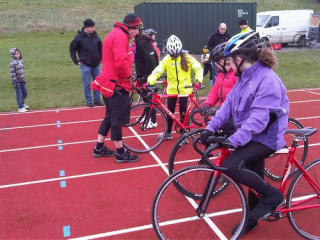 Wednesday was a MTB session held at Mabie forest for children from the local schools wanting to get involved in the sport. The session was a partnership between Scottish Cycling and Dumfries & Galloway council. 26 youngsters turned up for the introduction session and were looked after by coaches from the Stepping Stanes youth cycling club.
The weekend was spent at Manchester velodrome with Saturday spent with the regions junior riders joining a session with the Scottish junior squad and a few local senior riders from the region including Worlds masters' silver medal winner Gordon Johnston from Dumfries.
It was the youngsters turn on Sunday morning to get on the track and with the senior riders from Classic racing Team from Dumfries passing on their experience and coaching from Stepping Stanes qualified track coach Toni McCartney and Scottish Cycling's Alan Denman, they were well looked after.
For most of the youngsters this was their first experience of riding the track. After a couple of trips by the region to watch the revolution meetings, excitement was high.
By the end of the session all the kids were up on track and looking like 'trackies'.
The day was rounded off with tickets to watch the BMX national series racing on the brand new indoor track at the national cycling centre.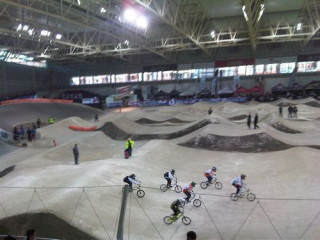 This was an amazing experience, with the fast and furious racing, loud music jumps and crashes. Plus the chance to watch British world champion Shanaze Reade in action.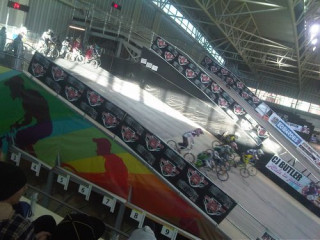 If you'd more information on getting involved in cycling in South West Scotland please visit www.southwestscotlandcyclingproject.com