The Birmingham 2022 Commonwealth Games get underway in earnest on Thursday 28th July, with the Opening Ceremony taking place at the renovated Alexander Stadium in England's second city, before the cycling gets underway the next day, one of the first sports to do so.
21 riders will represent Team Scotland on the track, road and trails, a fantastic mix of debutants and multi-medallists looking to do the nation proud again.
To help you keep track of all the action, we've put together a day-by-day preview, so you know who to look out for and how to watch them go for gold.
All of the action will be available across the BBC's network, either on BBC1, BBC2 or via BBC Sports website and the red button.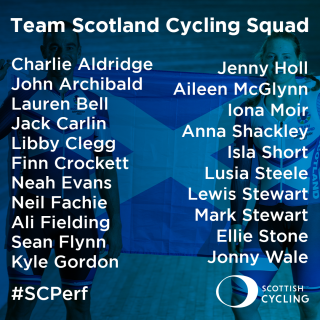 Track
The Track Events for the 2022 Commonwealth Games will take place at the Lee Valley Velopark in London – site of the 2012 Olympic Games. Exactly 10 years ago Sir Chris Hoy and Neil Fachie rode to Olympic and Paralympic gold, sending the nation into a frenzy, and Fachie will be hoping to do the same at his third Commonwealth Games.
Friday 29th July
The track events open on Friday morning with the Women's Tandem taking centre stage. Team Scotland's two tandems both have interesting stories.
Aileen McGlynn will be competing in her final Commonwealth Games, and the Paisley-born rider will be piloted by Ellie Stone, who will be competing in her first. The other tandem will feature former track and field athlete Libby Clegg, who makes her para-cycling debut in London. The five-time Paralympic medallist will be piloted by Jenny Holl – who claimed two medals as pilot in Tokyo last summer.
The morning's action also sees the Team Scotland Team Sprint squad of Iona Moir, Lauren Bell and Lusia Steele make their Commonwealth debuts. The trio have competed together twice, at the British Track Championships in March and the UCI Nations Cup in April, and the young quartet will have their sights set on continued improvement in London.
The evening session sees the finals for the Women's Tandem and Team Sprint, but also the chance for some Scottish history. Neil Fachie MBE, piloted by Lewis Stewart, will be chasing for a fifth Commonwealth gold medal in the Men's Tandem 1000m Time Trial. A gold will make the Aberdonian Scotland's most successful Commonwealth Games athlete, a record he would share with Lawn Bowls icon Alex 'Tattie' Marshall.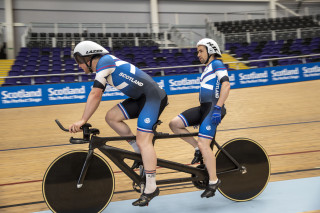 Morning 10am-1pm
Women's Tandem B Sprint Qualifying
Women's Team Sprint Qualifying
Women's Tandem B Sprint Semi-Finals
Evening 4-6:30pm
Women's Tandem B Sprint Final
Men's Tandem B Kilometre TT
Women's Team Sprint Finals
Saturday 30th July

Saturday morning kicks off where it left off with more sprint action – this time Iona Moir, Lauren Bell and Lusia Steele race as individuals in the Women's Sprint.
The endurance riders also start their campaigns with Neah Evans going for gold in the Women's Individual Pursuit. The former vet claimed a gold medal at the British Championships in Newport in March and will hope to go one better than the silver and bronze claimed in Gold Coast.
The Men's Individual Pursuit is always a keenly-anticipated event at the Commonwealth Games and with three Scots in action – it's certainly one we're excited for. John Archibald won a brilliant silver medal four years ago when he rode to a time of 4:16.656 in the final in Brisbane and will be looking to go quicker, and potentially upgrade his hardware this time around.
Such is the advancement in standards since 2018, that replicating that time would struggle to even qualify for these Games. Archibald is joined by Jonny Wale and Kyle Gordon – both of whom will look to build on their 2018 debuts in the British capital.
The evening session sees the medal races, as well as the Keirin, which is something of fan favourite. Sir Chris Hoy famously won gold in this event at the 2012 London Olympics, and Paisley's Jack Carlin will be looking to replicate that in Saturday's final event. Carlin will be joined by debutant Ali Fielding.
Morning 10am – 2pm
Women's Sprint Qualification
Women's Individual Pursuit Qualification
Women's Sprint 1/8 and 1/4 finals
Men's Individual Pursuit Qualification
Evening 4pm-7pm
Men's Keirin
Women's Sprint Semi Final and Final
Women's Individual Pursuit Finals
Men's Individual Pursuit Finals
Sunday 31st July

Sunday's schedule is jam-packed with action, and all bar one member of the Team Scotland track cycling squad is set to be in racing.
Neil Fachie and Lewis Stewart will once again fight for glory in the Men's Tandem B Sprint final. In the Women's Tandem B 1000m Time Trial, the pairings of Clegg and Holl, and McGlynn and Stone will be aiming for yet more silverware.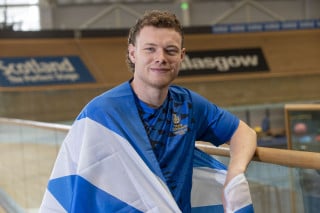 Jack Carlin and Ali Fielding will again be racing, this time in the Men's Sprint. Carlin claimed a brilliant silver medal in this event on the Gold Coast, as well as an Olympic bronze last year in Japan, and so will expect a lot from himself. The Scot will take encouragement from his victory in all three sprint disciplines in Newport at the British Championships earlier this season.
On the women's side, Bell, Moir and Steele will return to the track for the 500m Time Trial. It's an event where Scotland has never previously won a medal, but the young trio will be looking to change that on Sunday. Neah Evans claimed bronze in the Women's Points Race four years ago and following her British title in March will be one of the favourites in a strong field.
The final event on Sunday evening is the Men's 15km Scratch Race, which should hopefully see three Scots take to the boards, but only if they can succeed in qualifying in the morning session. Mark Stewart, Kyle Gordon and John Archibald will all be in action here.
Morning 10am – 1pm
Men's Sprint Qualifying
Men's Tandem B Sprint Qualifying
Men's Sprint 1/8 and 1/4 Finals
Men's Tandem B Sprint Semi Finals
Men's Scratch Race Qualifying
Evening 3pm-7:30pm
Men's Tandem B Sprint Finals
Men's Sprint Semi Final and Final
Women's Tandem B Kilometre TT
Women's 25km Points Race
Women's 500m TT Final
Men's Scratch Race Final
Monday 1st August
Hopefully after a Super Sunday, it will be a Magic Monday for the Scots to finish the track action at the Games, as the one session on Monday afternoon is filled to the brim with fast and furious racing.
Who could forget Mark Stewart's stunning ride to take gold in the Men's 40km Points Race four years ago? The Discovery Junior CC graduate will again be joined by Archibald and Gordon as the trio will hunt success in the always enthralling event, assuming of course they qualify for the final, which fittingly rounds out the track events.
The final member of the male endurance squad, Jonny Wale, will go in the Men's Kilo, a 1000m Time Trial that sees the quickest endurance riders take on the brave sprinters who choose to test themselves over this man-killer of an event. Neah Evans will once again be targeting medal success, this time in the Women's 10km Scratch Race – which will be 40 laps of attacking racing.
Johnstone Jets alumnus Lusia Steele, Forres' Lauren Bell and Woodford Green based Iona Moir will take on their final event of the Games, the Women's Keirin. Bell, in her Black Line Sprinting colours, rode to fourth at the British Champs earlier this year and will hope to build on that result.
Afternoon 2pm- 7pm
Women's Keirin
Men's Points Race Qualification
Men's Kilometre
Women's 10km Scratch Race
Men's 40km Points Race
Mountain Bike
After a well-deserved rest day, which will see many of the staff and riders travel from London to the Midlands, Wednesday sees the Cross Country Mountain Bike events take place at Cannock Chase Forest – a familiar venue for many of those involved in the British Mountain Bike scene.
Former Junior World Champion and current European Short Track Champion Charlie Aldridge will be looking to add a Commonwealth medal to his already large palmares. The Crieff rider will be riding in his first Commonwealth Games, coming to Cannock with good form having recently claimed the first ever British Short Track title and also tasted victory at this venue in May at a British Series event.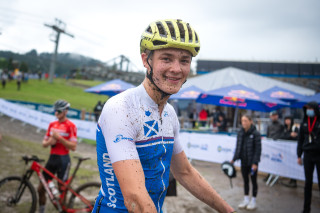 Isla Short will return to Team Scotland after an excellent fifth place in her debut games in 2018. The Scot has bounced back from illness in recent weeks, with a 19th place finish at the recent World Cup in Andorra as well as a podium finish at the British Champs last weekend – positive momentum will do her confidence a lot of good as she looks to mix it with some of the best in the world.
Wednesday 3rd August
Men's Cross Country – 11:30am
Women's Cross Country – 2pm
Road
Wolverhampton and Warwick play host to the time trial and road events respectively, which start with said individual time trials on Thursday.
The women's route consists of a 29km circuit round the roads of Wolverhampton, which heads to Dudley's historic castle before finishing near the start at the town's West Park.
Debutant Anna Shackley will come into the Games fresh having impressed for Team SD Worx on the UCI Women's World Tour this year. The former Glasgow Riderz cyclist made her Olympic debut last year in Tokyo and will look to use the experience gained in the West Midlands. Neah Evans, having hopefully recovered from her exploits on the track, will also be in action.
The Men ride the same route to the Women with an added 8km detour into Himley to make it a 37km race of truth.
The three musketeers of the endurance track events – John Archibald, Kyle Gordon and Mark Stewart – will be joined by Strathpeffer's Finn Crockett, who comes into the Games with strong form including UCI wins this year.
Thursday 4th August
Women's Individual Time Trial – 10am
Men's Individual Time Trial – 12.01pm
Sunday 7th August

The final cycling events of the Games take place on the Sunday with the Road Races, which start and finish in St Nicholas Park in the university city of Warwick.
The Men and Women's route are the same for the Road Races, the course will start and finish in the aforementioned St Nicholas Park. Riders will then head through Leamington Spa and Hampton on the Hill, before crossing the River Avon with views of Warwick Castle.
Anna Shackley will look to animate the racing over the seven laps that make up the 112km parcours and she'll have Neah Evans for company.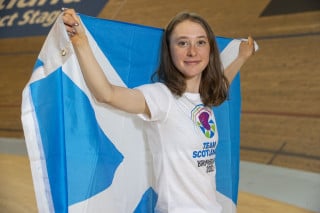 A strong men's squad that competed in the time trial will be joined in road race by Charlie Aldridge and Sean Flynn – the latter coming off the back of strong recent form in the U23 Giro d'Italia and Giro Valle d'Aosta in Italy.
The men's route is ten laps of the same course, which will result in a cool 160km of Championship racing. The Scotland squad will have plenty of cards to play given the strength and varied skillset of the squad, with Crocket, Flynn and Stewart all having scored strong results on the road this season.
Women's Road Race – 8am
Men's Road Race – 12:30pm
How to follow
The 2022 Commonwealth Games will be broadcast live on the BBC and their broadcast schedule can be found here.
We will keep you up to date of all the goings on in both London and the Midlands throughout the games on social media, you can follow us @ScottishCycling on Twitter, Instagram and Facebook.
Feel free to wish good luck to the athletes competing for Team Scotland by sending a tweet of your support.