Scottish Cycling has today revealed a modern new identity that gives the organisation a fresh look for 2022 and beyond.
With the old logo having been in place for more than 15 years, the change brings a clean and contemporary feel, which can be easily applied in a variety of contexts, from motion graphics to kit and everything in between.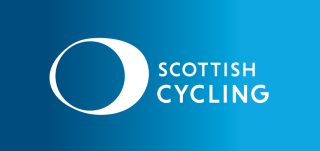 The identity is derived from the pedal stroke that every cyclist makes, from nervous beginner to Olympic champion, and is the true commonality between everyone that rides a bike.
At its heart is a circle, the most connected shape there is, which represents both the strong connection within the Scottish Cycling community, and the physical connection each individual has with their bike, through the pedals. Metaphorically, it also illustrates the freedom that riding a bike brings, whether that's as a sport, a mode of transport, or as a tool for the enhancement of physical and mental wellbeing.
It is this sense of connection and community that is central to the new mark, which will be used as a way to tell more great stories about what our members are achieving, no matter their discipline or ability. For us, the Scottish Cycling community is a truly inclusive space, where everyone is welcome.
Working with renowned Edinburgh-based design agency, Brand Oath, on the new look and feel, Scottish Cycling now has a brand that represents what it stands for, as a result of a fully collaborative approach.
Whilst the logo works well on its own, the modern and simple nature of the design means it can be used in a whole host of different ways when applied to both digital and physical material, with the new enhanced colour palette helping the organisation to stand out and be instantly recognisable.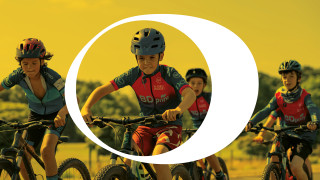 On the organisation's new identity, Scottish Cycling's Head of Marketing & Communications, Pete Matthews, said:
"Working with Brand Oath and a number of colleagues from across the organisation, I speak on behalf of everyone involved in saying I'm extremely proud of what we've managed to achieve, with a very modest budget but a lot of hard work.
"Our new look is modern, bold and a breath of fresh air, breaking the mould on what a governing body's logo should look like, but with a rationale that is extremely strong and something everyone in our diverse community can relate to. I look forward to rolling it out over the coming weeks and months."
Bernie Shaw-Binns, Managing Director of Brand Oath, said:
"Every branding project brings a sense of responsibility to align with the organisation's audiences and members and we take that responsibility seriously. The best place to start is always with the powerful insight from the stakeholders and members to represent the spirit of the organisation - not only what it does, but also what it stands for. We were able to link that to the actual activity of cycling, leading us to develop the concept of 'connection', perfectly articulated through the 'power of connection' icon at the heart of the identity.
"It was a genuine pleasure to work with Pete and the wider team and we are very pleased with the final outcome. It is an exciting time to be involved in cycling in Scotland right now with the 2023 UCI World Championships coming to Scotland and we can't wait to see the new identity take its place."